Meet the Team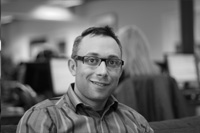 James Davis — CEO
A residential landlord for over 12 years with an established portfolio. James started Upad believing there must be a better way to find tenants. James loves to hear feedback from our customers, good or bad, so you can always ask for him by name.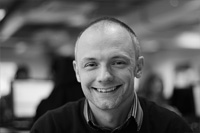 Carl Gascoigne — Head of IT
As head of our IT department, Carl is Upad's technical brain. He's responsible for making the service a reality. Carl loves being at the forefront of a major advancement in lettings. As a Geordie, Carl is enjoying learning a new language at our head office in the South.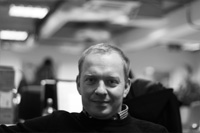 Alan Duncan — Marketing Director
Alan has joined Upad Towers to help tell the world how we do lettings better. As the former Marketing Director at Sony PlayStation the man certainly knows his stuff, however he's mainly been employed for his ability to get into Glastonbury (Alan please take us with you!).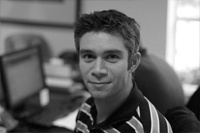 Mike Smith — Account Manager
Mike leads our Customer Services team, making sure that we're always here for our customers and know all the answers to questions they ask us (or find out if we don't). His capacity for practical jokes is epic (evil) with the patience to spend a year setting up the perfect joke.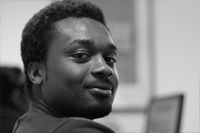 TJ — Senior Account Executive
TJ works with our landlords to make sure their listings are perfect, solving any issues or just helping in any way he can. All Upad property listings will be reviewed at some point, so if you've listed a property you should receive a call from TJ.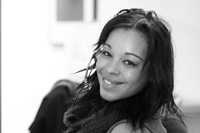 Ordene Walters — Customer Fulfilment Executive
Ordene is here to help our customers get the most from their Upad experience. She has a great knowledge of the lettings industry, and when she's not here can be found plumbing, tiling and generally banging things with a hammer.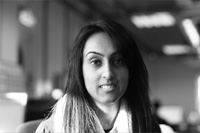 Rakhi Rathod — Tenant Referencing Executive
Rakhi helps tenants find properties and takes a major role in the tenant referencing process. Like all of our Tenant Execs, Rakhi understands what it's like to be a tenant so can always help with practical advice when looking for a new place to live.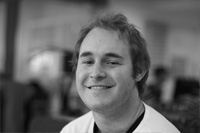 Dustin Rex — Tenant Referencing Executive
Hailing from somewhere in the Southern hemisphere (his accent is indistinguishable), Dustin is a master of tenant referencing and will often be picking up the phone to help our landlords and tenants alike.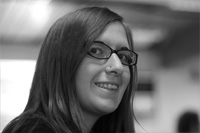 Maria Farrell — Customer Fulfilment Executive
Maria deals with incoming calls from tenants, proof-reads property listings and deals with landlord queries. Maria operates with outstanding efficiency and ensures that all customers end a conversation with the outcome that they desired. There is a rumour amongst the Upad team, that Maria is only here to peddle her fine-knitted wares to unsuspecting customers - you have been warned!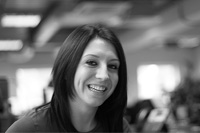 Jodie McCaul — Tenant Executive
Jodie heads up our tenant enquiry team and also helps out with referencing and our gift cards. Jodie used to be a hairdresser so frequently despairs at the state of the rest of us.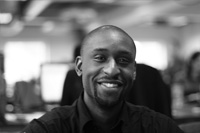 Timmy Bashir — Tenant Executive
Another of our tenant team extraordinaires. Timmy mans the phone into the night, so if you find that perfect property when you get in from the office, you can still enquire. Timmy is also an actor, so we apologise in advance if he starts reciting Hamlet down the phone.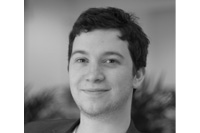 Simon Knock — Marketing Executive
Simon is tasked with making the world Upad purple. He also pulls together our landlord "Weekly Tips & Advice", helping our landlords with the sometimes basic and sometime more obscure aspects to landlordery. If you're interested in how you can join our affiliate programme, Simon is your man.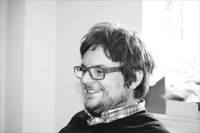 Robert G. Soffel — Operations Manager
Every good company should have at least one American, Rob fills the role beautifully. With a huge job at Upad, Rob designs our lettings processes, making the Upad experience smooth and successful. He also manages our national network of local representatives, ensuring that we deliver on time, as promised, wherever our customers are.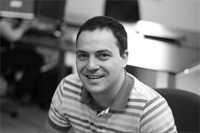 Todor Madzharov — Digital Marketing Manager
Most of our customers learned about Upad through friends, others can't quite remember how they first found us. Todor helps to spread the word. He's a super-human, capped as Goalkeeper for the Bulgarian national youth football team (he still wears the gloves to work), and more recently completing his Masters Degree.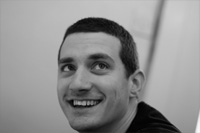 Phil Carter — Senior Developer
Phil is responsible for the Upad website and the on-going improvement of Upad's on-line services. Having Phil on the team means we can quickly fix any problems our customers encounter. He's also responsible for the Upad tuck shop, selling us sweets and chocolates (all too often).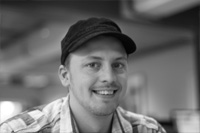 Richard Vanbergen — Web Developer
Rich has a deep interest in all things tech. So much so, that the rest of the team rarely understand what he's saying, mainly just a series of beeps, ticks and whistles. That's OK though because he has a rare talent for making things simple for us, and our customers through our website.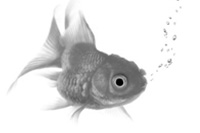 Christopher Walkin' — Team Mascot
Christopher (never Chris) is tasked with nibbling at fish food and swimming around his bowl in zen-like fashion, keeping the team calm. Christopher tells us in bubble-based Morse code, that he's much happier here than he was at the carnival.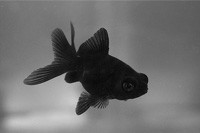 Dennis Hopper — Team Mascot
Christopher was bored (even though we bought him a Spongebob Squarepants pineapple house), so Dennis was recruited. Far from taking a back-seat in the office cheerleading department he has really pushed hard to raise the standards of mascots in the business. He's never short of energy, or a joke to lighten the mood (probably).