How Upad Works:
Letting a property with Upad is simple.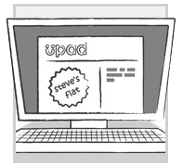 1
Tell us about your property — rent, key features, rooms, local area.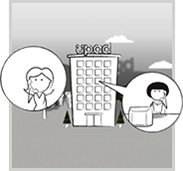 2
Your property will be advertised across the internet and we'll handle the initial tenant enquiries.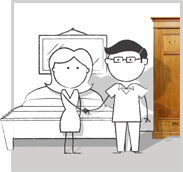 3
Pick the right tenants and we'll reference them for you, at no extra charge (and only £50+vat to the tenant).
---
---
Are you looking for tenants now?
We generate an average of 19 genuine tenant enquiries per property.
---
Register for free guide:
"How to choose the right tenant"
Picking the right tenants can seem like a straightforward process, but getting it wrong can be very costly. From what questions to ask on the phone to what to look out for during the viewing, this guide will make sure you make the right choice.
What questions to ask tenants over the phone before viewings.
What tenants will ask when you're showing them around your property.
How to arrange viewings.
Choosing which tenants are right for your property.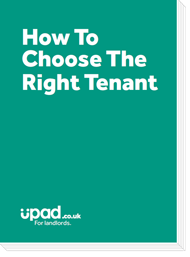 ---
NEWS FROM UPAD
What landlord wouldn't want a tenant whose rent is guaranteed by his or her employer? We're talking here about a corporate let and they're generally seen as highly desirable, but when offered such a deal it's important to proceed with care. A corporate let, in case you're wondering, is where a company secures the property on behalf of their employee, usually because they're... - MORE
Plymouth City Council helping landlords meet health and safety requirements It is well-known that some people in the private rented sector (PRS) live in dangerous houses. The Gas Safe Register recently found that more than 20% of all PRS households contain dangerous gas appliances, with research from Shelter and British Gas finding that at least 10% of tenants do not have their gas boilers... - MORE
Ben Hall MD of LOFT Interiors- www.loft-interiors.co.uk - landlords' go-to furnishing specialist for rental properties - shares his views on why landlords shouldn't rely solely on refurbishments to secure long term tenants- stressing the need for a targeted approach to dressing your property and catering for the market. IDENTIFY YOUR TARGET MARKET By dressing your property to cater for... - MORE
With lower house prices, rising rent costs and improved deals on mortgages, we are currently in a time where buying-to-let has become an attractive income investment. If you are planning on investing in property in the near-future, you should be aware of the obligations that you will be taking on and the key factors you should consider before purchasing a property and moving a tenant... - MORE
One of the liveliest debates among landlords is whether new or older properties make better buy to let properties, so here's how we believe the pros and cons of both stack up. New-build properties Pros Fixtures, fittings, equipment and appliances are the latest, which is a major tenant draw. Leasehold periods tend to be longer than older properties. Developers often offer 'landlord'... - MORE
296 customers have written a review on Trustpilot.
Latest Reviews
---
---