How Upad Works:
Letting a property with Upad is simple.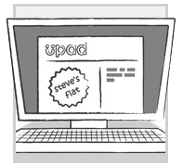 1
Tell us about your property — rent, key features, rooms, local area.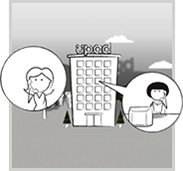 2
Your property will be advertised across the internet and we'll handle the initial tenant enquiries.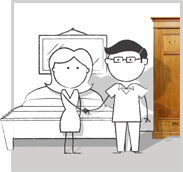 3
Pick the right tenants and we'll reference them for you, at no extra charge.
---
---
Are you looking for tenants now?
We generate an average of 19 genuine tenant enquiries per property.
---
Register for free guide:
"How to choose the right tenant"
Picking the right tenants can seem like a straightforward process, but getting it wrong can be very costly. From what questions to ask on the phone to what to look out for during the viewing, this guide will make sure you make the right choice.
What questions to ask tenants over the phone before viewings.
What tenants will ask when you're showing them around your property.
How to arrange viewings.
Choosing which tenants are right for your property.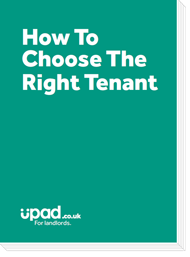 ---
NEWS FROM UPAD
As you may already be aware, if you don't comply with the basic rules of the Tenancy Deposit Protection scheme (TDP), you could be subject to hefty fines. But a new bill could make life a bit easier for landlords. The TDP aims to protect tenants' deposits, making sure that landlords can return the money quickly and easily when it's needed. Sadly, the scheme has been subject to... - MORE
The whole point of buy-to-let renting is to generate as much income as possible. The best strategy in the long run is to make your property attractive to prospective tenants, allowing you to charge higher rents — an approach that benefits everyone. Open-Plan Living So what will be attractive to tenants? Owner-occupiers are increasingly turning to open-plan living, rather than the... - MORE
Have you ever undergone a big kitchen renovation? If yes, then you might be aware of the difficulties one can face while selecting the kitchen worktops. Now, when there are so many new materials being developed, it becomes important to decide over the material that fits your needs and budget appropriately. Your home decor tells the story about your home and certainly becomes a reflection of... - MORE
When you first become a landlord, you will discover that there is so much more to the job than simply picking up the monthly rent. It sounds easy on paper but there are lots of other factors to consider before choosing this as your sole career. With this in mind, here are four important questions and answers which will make you feel more confident with your decision making. What mortgage... - MORE
We all hear about how important is to invest in our futures. Auto-enrolment is being rolled out to all businesses across the country to ensure that we're all saving into our pension funds ready for retirement. Investing in your pension may not be the best way to generate a retirement income however. Here's 6 reasons why we feel it could be more beneficial to take your savings and invest in... - MORE
468 customers have written a review on Trustpilot.
Latest Reviews
---
---