How Upad Works:
Letting a property with Upad is simple.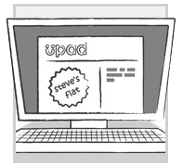 1
Tell us about your property — rent, key features, rooms, local area.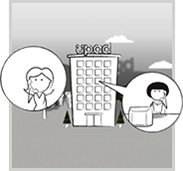 2
Your property will be advertised across the internet and we'll handle the initial tenant enquiries.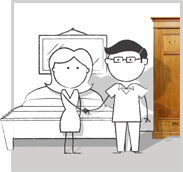 3
Pick the right tenants and we'll reference them for you, at no extra charge.
---
---
Are you looking for tenants now?
We generate an average of 19 genuine tenant enquiries per property.
---
Register for free guide:
"How to choose the right tenant"
Picking the right tenants can seem like a straightforward process, but getting it wrong can be very costly. From what questions to ask on the phone to what to look out for during the viewing, this guide will make sure you make the right choice.
What questions to ask tenants over the phone before viewings.
What tenants will ask when you're showing them around your property.
How to arrange viewings.
Choosing which tenants are right for your property.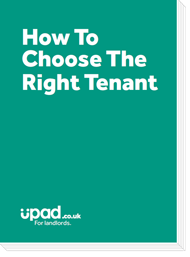 ---
NEWS FROM UPAD
It's a sound we all dread, but one that's still worryingly common in the UK – being woken at night by the shrill screech of a fire alarm, or even the eerie near-silent crackle of fire. It's not a situation any homeowner or property landlord wants to be faced with as the effects can be catastrophic, with a large financial cost – as well as a potential human cost too. New statistics... - MORE
In July 2014, leading research company BDRC Continental, asked over a thousand Landlords from a range of sources (including Upad customers) a series of questions about their rental business. Here is a summary of the key findings: Families with children are now the most common tenant group 49% of the landlords surveyed said they let to families with children, this was 1% ahead of young... - MORE
After years of havoc caused by the financial crisis, house prices in the UK have begun to steadily rise once again. But is this a temporary state of affairs, or will it continue in the long run? Here's what the future holds according to Holland Park's Estate Agents Sanderson: The Current Situation Recent house prices have shown a substantial increase. In fact, the cost of homes in the UK... - MORE
There are a lot of consideration to be made when becoming a landlord. What class of tenants will I be targeting? How will I be placed in the market? What will I be expected to provide for the tenants? All of which are an important part of placing yourself in the best possible position to earn what you can from being a landlord. Prior to settling on a property to buy with the intention to rent,... - MORE
If you've decided to join the exciting world of house renovation, congratulations! Sure, you'll need to hire a lot of skips, and there will be some nail-biting moments, but there's nothing that beats the reward of a newly renovated house. Here are a few tips from a skip hire in Camden Town to help you along. Remember Your Goal Like all good challenges, keep the end in mind before you... - MORE
383 customers have written a review on Trustpilot.
Latest Reviews
---
---