How Upad Works:
Letting a property with Upad is simple.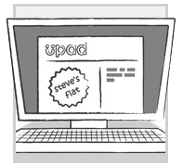 1
Tell us about your property — rent, key features, rooms, local area.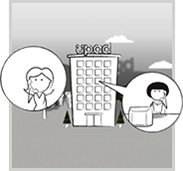 2
Your property will be advertised across the internet and we'll handle the initial tenant enquiries.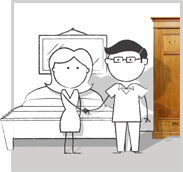 3
Pick the right tenants and we'll reference them for you, at no extra charge.
---
---
Are you looking for tenants now?
We generate an average of 19 genuine tenant enquiries per property.
---
Register for free guide:
"How to choose the right tenant"
Picking the right tenants can seem like a straightforward process, but getting it wrong can be very costly. From what questions to ask on the phone to what to look out for during the viewing, this guide will make sure you make the right choice.
What questions to ask tenants over the phone before viewings.
What tenants will ask when you're showing them around your property.
How to arrange viewings.
Choosing which tenants are right for your property.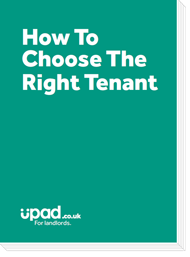 ---
NEWS FROM UPAD
According to statistics compiled by the National Landlords Association, Students are not only the most reliable tenants to rent to, but also willing to pay the most for a property. These facts go against some common beliefs, but let's look at some of the factors; university students often have their rent subsidized by student loans, as well as the fact they'll quite easily (and happily) fill... - MORE
While there is no such thing as a safe investment, landlords will welcome the news that the UK housing marketing is showing promising signs of recovery. Over the last 18 months, the British public have been on the move, and chances are that this trend will continue into the next year. While it's not unusual to hear people panicking that they won't be "In for Christmas", new research from... - MORE
Are you struggling to find the right tenant for your property? Waiting for the phone to ring but nobody seems interested? Well, perhaps you ought to re-evaluate your tactics. When advertising your property online, be aware that it's not simply a case of a couple of clicks here and there. Careful thought and consideration needs to go into what you want to say about your house or flat and... - MORE
For first-time landlords, having to deal with all the legal stuff can seem pretty daunting. It's a legal minefield of forms and dead-lines and notices and obligations. But if the boring legal stuff is not done correctly, you may find that you are unable to get your property back when you want. Here we discuss the steps to legally end a tenancy in England and Wales at the end of the lease. Say... - MORE
The HMRC's Self Assessment deadlines every year are significant dates not only for the UK's 1.5 million landlords but the other 8.5 million people who are required to fill the form in. And the final dates for the 2013/14 Self Assessment are now looming. Those who prefer to fill in their Self-Assessment tax return using paper and pen have until midnight on the 31st October to complete it... - MORE
414 customers have written a review on Trustpilot.
Latest Reviews
---
---