How Upad Works:
Letting a property with Upad is simple.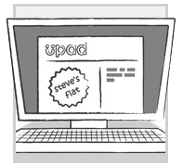 1
Tell us about your property — rent, key features, rooms, local area.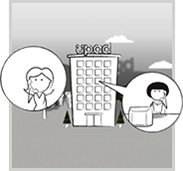 2
Your property will be advertised across the internet and we'll handle the initial tenant enquiries.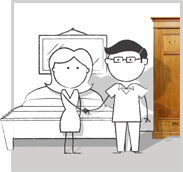 3
Pick the right tenants and we'll reference them for you, at no extra charge (and only £50+vat to the tenant).
---
---
Are you looking for tenants now?
We generate an average of 19 genuine tenant enquiries per property.
---
---
Register for the free guide:
"10 Steps to Finding Great Tenants"
You also get access to:
A personalised market report for up to 3 properties so you know the right price to set.
Access 7 days a week to our Landlord team of ARLA qualified experts.
Comprehensive tenant referencing free of charge to Landlords (£50+vat per tenant).
Tenant Find services starting at just £99+vat.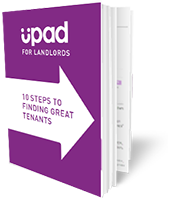 ---
NEWS FROM UPAD
Are you considering making your next buy-to-let investment? Then chances are you'll be hunting down a property that's as cheap as possible but has the potential to generate a high rent and achieve an attractive gross yield, something some say only 'neighbourhoods on the up' are likely to offer. But how do you spot potential postcode 'goldmines'? Transport 'tentacles' In cities... - MORE
Houses of multiple occupation (HMOs) have had a poor reputation, earned over the years as less scrupulous landlords - particularly during the 1960s - met demand for low-cost shared housing with low-quality properties. The sector was thrust into the limelight during the 1970s by the TV sitcom Rising Damp about Rigsby and his unrelated tenants living in one house, a classic HMO scenario, but... - MORE
One of the most crucial pieces of the lettings jigsaw for self-managing landlords is a good Assured Shorthold Tenancy (AST) agreement that features fair and workable terms for both tenant and landlord. Here's our top tips outlining some best practice. Signed, sealed, delivered? Ensure each of your tenants has signed the agreement once it has been drawn up and agreed and that they also each... - MORE
When the coalition came to power in May 2010 one of their key aims was to reform the benefits system and reduce the annual £22 billion housing benefit bill, but will the changes affect private landlords? Here's our summary... Overview: The cuts are to be achieved via three policies; making tenants more responsible for their own money via a single, universal benefit payment that includes... - MORE
Some two thirds of buy-to-let properties and overall some two million properties in the UK are leasehold flats either within converted houses or purposed-built developments. But despite a restructuring of the system following the Leasehold Reform Act in 1993 and the subsequent Commonhold and Leasehold Reform act of 2002, many landlords are still receiving large and often unexpected bills for... - MORE
138 customers have written a review on Trustpilot.
Latest Reviews