How Upad Works:
Letting a property with Upad is simple.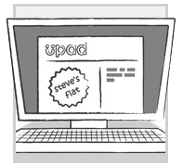 1
Tell us about your property — rent, key features, rooms, local area.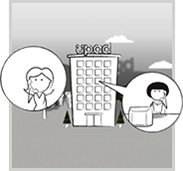 2
Your property will be advertised across the internet and we'll handle the initial tenant enquiries.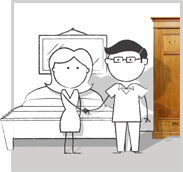 3
Pick the right tenants and we'll reference them for you, at no extra charge (and only £50+vat to the tenant).
---
---
Are you looking for tenants now?
We generate an average of 19 genuine tenant enquiries per property.
---
Register for free guide:
"How to choose the right tenant"
Picking the right tenants can seem like a straightforward process, but getting it wrong can be very costly. From what questions to ask on the phone to what to look out for during the viewing, this guide will make sure you make the right choice.
What questions to ask tenants over the phone before viewings.
What tenants will ask when you're showing them around your property.
How to arrange viewings.
Choosing which tenants are right for your property.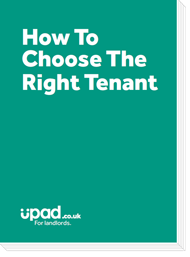 ---
NEWS FROM UPAD
We're always been told to save for our old age, but it's so hard for many of us to get our heads around pension plans that property is increasingly being seen as an alternative way to save for our old age. However, if you're going to rely on property providing you with an income in retirement you need to make sure you've got your strategy right and that you've planned far enough... - MORE
With so much talk in the media of rising rents (certainly in London and the southeast) you wouldn't be alone if you were itching to ask your tenants for an increase, but you need to be wary of appearing too greedy, which might drive decent tenants away. Before you do anything, look at asking prices of similar properties in your area on rental sites like Rightmove and Zoopla to make sure that... - MORE
As the academic year draws to a close, the summer holidays see both new and continuing University students investigating accommodation for the year to come. With subsidised halls the choice of first year 'freshers', finding their feet at Uni, students starting subsequent years often seek more independence by living with their now-established friends. Student rental prices increased 3.1% in... - MORE
You could buy another property, but you wouldn't necessarily make any more money, so how about squeezing more profit out of the property you've already got? There are two ways to do this, you can increase your yield and/or cut your costs. 1: Add bedrooms Extensions and loft conversions are the obvious way to add more space to your property and increase its rental value, but these are... - MORE
They're young, have little or no income and some are barely house-trained since they've never lived away from home before, so what's to like about students ? Well, for a start, there are an awful lot of them around so if you decide to let to students you'll be opening yourself up to a much wider market. If you're offering budget accommodation, it could be perfect for this market. As... - MORE
347 customers have written a review on Trustpilot.
Latest Reviews
---
---