How Upad Works:
Letting a property with Upad is simple.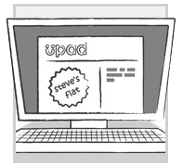 1
Tell us about your property — rent, key features, rooms, local area.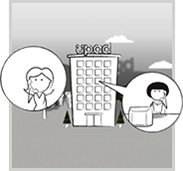 2
Your property will be advertised across the internet and we'll handle the initial tenant enquiries.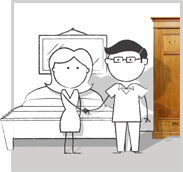 3
Pick the right tenants and we'll reference them for you, at no extra charge.
---
---
Are you looking for tenants now?
We generate an average of 19 genuine tenant enquiries per property.
---
Register for free guide:
"How to choose the right tenant"
Picking the right tenants can seem like a straightforward process, but getting it wrong can be very costly. From what questions to ask on the phone to what to look out for during the viewing, this guide will make sure you make the right choice.
What questions to ask tenants over the phone before viewings.
What tenants will ask when you're showing them around your property.
How to arrange viewings.
Choosing which tenants are right for your property.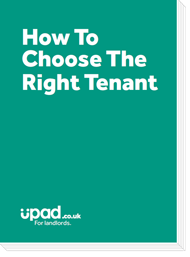 ---
NEWS FROM UPAD
Legionnaires' Disease is one of those public health threats that, in the past, has spread panic when its bacteria has entered the water or air conditioning systems of large public buildings such as hospitals and hotels. The panic has been justified. If you are unlucky enough to inhale a droplet of water infected by Legionella bacteria and it spreads to your lungs then nasty flu-like symptoms... - MORE
I used to have a problem. The house I let has a medium-sized garden, but neither I nor the last tenant had time to look after it properly. It was costing a fortune to hire a gardener, and I was highly tempted just to concrete the whole thing over, but I knew in the long run that would reduce the value of the property. Even the Royal Horticultural Society recognises the need for low-maintenance... - MORE
Whether you're an experienced landlord with a portfolio spanning hundreds properties or a first time landlord one thing you mustn't lose sight of is the importance of having your property professionally cleaned at the start of the tenancy. This type of cleaning is known as end of tenancy cleaning. In this article Roberto Garritano, Founder of Twinkle Clean explains the importance of end of... - MORE
New legislation has brought EPCs and the Green Deal to the fore again. Upad Advertising Specialist Lucie Finan looks into this sometimes confusing subject. So, Energy Performance Certificates. Just another hoop to jump through? It can seem that way when you look at your list of legal obligations as a landlord. But the government sees it as a step towards improving energy efficiency of homes... - MORE
As you may already be aware, if you don't comply with the basic rules of the Tenancy Deposit Protection scheme (TDP), you could be subject to hefty fines. But a new bill could make life a bit easier for landlords. The TDP aims to protect tenants' deposits, making sure that landlords can return the money quickly and easily when it's needed. Sadly, the scheme has been subject to... - MORE
496 customers have written a review on Trustpilot.
Latest Reviews
---
---