How Upad Works:
Letting a property with Upad is simple.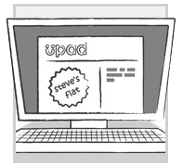 1
Tell us about your property — rent, key features, rooms, local area.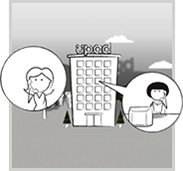 2
Your property will be advertised across the internet and we'll handle the initial tenant enquiries.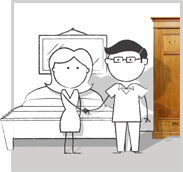 3
Pick the right tenants and we'll reference them for you, at no extra charge.
---
---
Are you looking for tenants now?
In 2015 we generated an average of 31 genuine tenant enquiries per property.
---
Register for free guide:
"How to choose the right tenant"
Picking the right tenants can seem like a straightforward process, but getting it wrong can be very costly. From what questions to ask on the phone to what to look out for during the viewing, this guide will make sure you make the right choice.
What questions to ask tenants over the phone before viewings.
What tenants will ask when you're showing them around your property.
How to arrange viewings.
Choosing which tenants are right for your property.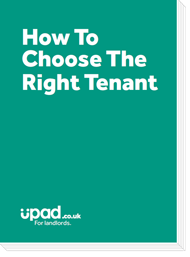 ---
NEWS FROM UPAD
We are now posting all of our landlord news and information on our new blog. Here you will find essential updates every week on everything from new legislation to maintaining your property keeping your tenants happy. Check it out today... - MORE
Designing your home from scratch allows you to have input in every aspect of the build. Starting with the design plans, right through to the actual building and completion of your property, residential architecture allows you to create a bespoke building that incorporates your lifestyle - meaning you can literally build your dream home from the ground up. We've brought together five of the... - MORE
How can you guarantee your property stands out from the rest, let your property quickly, find good tenants and, most importantly, get them to stay? Presentation is everything — and it doesn't need to cost a fortune. Making the most of your property is easy with a combination of creativity and strategic use of space, and today we're sharing some easy-to-implement interior design tips sure... - MORE
Legionnaires' Disease is one of those public health threats that, in the past, has spread panic when its bacteria has entered the water or air conditioning systems of large public buildings such as hospitals and hotels. The panic has been justified. If you are unlucky enough to inhale a droplet of water infected by Legionella bacteria and it spreads to your lungs then nasty flu-like symptoms... - MORE
I used to have a problem. The house I let has a medium-sized garden, but neither I nor the last tenant had time to look after it properly. It was costing a fortune to hire a gardener, and I was highly tempted just to concrete the whole thing over, but I knew in the long run that would reduce the value of the property. Even the Royal Horticultural Society recognises the need for low-maintenance... - MORE