How Upad Works:
Letting a property with Upad is simple.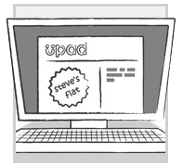 1
Tell us about your property — rent, key features, rooms, local area.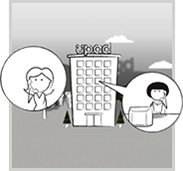 2
Your property will be advertised across the internet and we'll handle the initial tenant enquiries.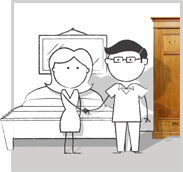 3
Pick the right tenants and we'll reference them for you, at no extra charge (and only £50+vat to the tenant).
---
---
Are you looking for tenants now?
We generate an average of 19 genuine tenant enquiries per property.
---
---
Register for free guide:
"How to choose the right tenant"
Picking the right tenants can seem like a straightforward process, but getting it wrong can be very costly. From what questions to ask on the phone to what to look out for during the viewing, this guide will make sure you make the right choice.
What questions to ask tenants over the phone before viewings.
What tenants will ask when you're showing them around your property.
How to arrange viewings.
Choosing which tenants are right for your property.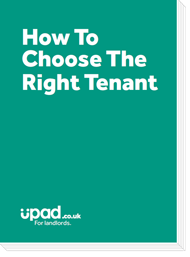 ---
NEWS FROM UPAD
Just a few years ago it was normal for a landlord to ask for a months' rent in advance for a deposit but more recently this has been increasing to six weeks. But why? A landlord is free to demand whatever deposit they desire but competition between landlords had, until recently, kept it at four weeks. Now, many experts say the recession has in fact helped push up deposits. This is because... - MORE
If there is a single event that vexes landlords most it's when a property is deliberately or carelessly damaged by tenants during a tenancy. This ranges from broken furniture to cracked windows both of which a post-tenancy inventory inspection will flag up and the relevant deduction will be made from the deposit. But there are a host of other types of damage that are in a much greyer area.... - MORE
The three approved deposit protection schemes are well established but most landlords don't want to go through the pain of arbitration if damage to a property is contested after a tenancy ends. So how to best win arguments about this before the legal paperwork starts flying? The functionality argument They say: Tenants may argue that a damaged kitchen top, for example, still... - MORE
- What is a Premium Listing on RightMove? Rightmove Premium Listings mean that a property is highlighted to feature more prominently to attract interest. In practice this means when a tenant sees their search results the premium listing will be highlighted with a red rosette and a different coloured background. Most importantly, 3 photos of the property are visible rather than the usual... - MORE
The Government's 'Help to Buy Scheme', which brought forward plans to add to purchaser's deposits from January 2014 to October 2013, was met with much interest. Eager first-time buyers, who felt that they might be able to get on the housing ladder, were quick to enquire. You can find out if you are eligible for Help to Buy here. One major mortgage lender reported that, since the... - MORE
226 customers have written a review on Trustpilot.
Latest Reviews