How Upad Works:
Letting a property with Upad is simple.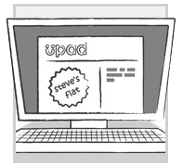 1
Tell us about your property — rent, key features, rooms, local area.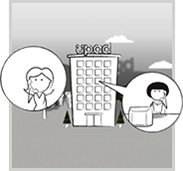 2
Your property will be advertised across the internet and we'll handle the initial tenant enquiries.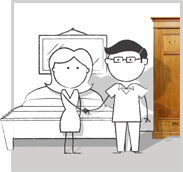 3
Pick the right tenants and we'll reference them for you, at no extra charge.
---
---
Are you looking for tenants now?
We generate an average of 19 genuine tenant enquiries per property.
---
Register for free guide:
"How to choose the right tenant"
Picking the right tenants can seem like a straightforward process, but getting it wrong can be very costly. From what questions to ask on the phone to what to look out for during the viewing, this guide will make sure you make the right choice.
What questions to ask tenants over the phone before viewings.
What tenants will ask when you're showing them around your property.
How to arrange viewings.
Choosing which tenants are right for your property.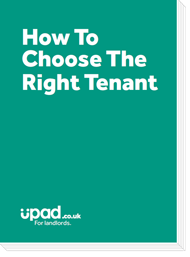 ---
NEWS FROM UPAD
We all hear about how important is to invest in our futures. Auto-enrolment is being rolled out to all businesses across the country to ensure that we're all saving into our pension funds ready for retirement. Investing in your pension may not be the best way to generate a retirement income however. Here's 6 reasons why we feel it could be more beneficial to take your savings and invest in... - MORE
It's the New Year, time for a new start and turning over a new leaf. Many of us will be focusing on diet and fitness but what about caring for our letting properties as well as our body? When you own a property it's vital to keep on top of maintenance tasks in order to avoid future problems and unexpected costs. After all, the last thing you need in the New Year is tenants calling you with... - MORE
Letting properties in the UK's capital has probably never been so good. Even in the top-end and luxury property rental markets, which have sometimes seen real downturns in previous economic cycles, are remarkably buoyant given the country's relatively stagnant economy. Of course, the reason that there are so many people in London who are willing to pay rentals of over £1 million per year is... - MORE
Going green Nowadays it is far better to go green to attract tenants, as they will know that they have a better deal, and you will have less to worry about as it will be more likely for them to stay. Even though green upgrades take a little investment, you will have the initial money back in no time as you will save money on bills, and your new tenants will love the fact that they do not have to... - MORE
Looking to invest in a buy-to-let or grow your portfolio? Here are 5 locations that you might want to look at... Southwark, London It won't come as a surprise to hear that London is the best place to invest if you're looking for capital growth, but generally speaking rental yields are rubbish (you'll be lucky to get 5% in most boroughs), so in most cases it's only worth buying... - MORE
450 customers have written a review on Trustpilot.
Latest Reviews
---
---