How Upad Works:
Letting a property with Upad is simple.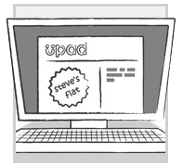 1
Tell us about your property — rent, key features, rooms, local area.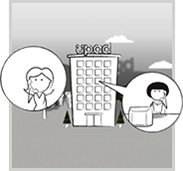 2
Your property will be advertised across the internet and we'll handle the initial tenant enquiries.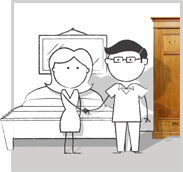 3
Pick the right tenants and we'll reference them for you, at no extra charge (and only £50+vat to the tenant).
---
---
Are you looking for tenants now?
We generate an average of 19 genuine tenant enquiries per property.
---
---
Register for free guide:
"How to choose the right tenant"
Picking the right tenants can seem like a straightforward process, but getting it wrong can be very costly. From what questions to ask on the phone to what to look out for during the viewing, this guide will make sure you make the right choice.
What questions to ask tenants over the phone before viewings.
What tenants will ask when you're showing them around your property.
How to arrange viewings.
Choosing which tenants are right for your property.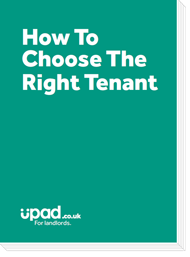 ---
NEWS FROM UPAD
With lower house prices, rising rent costs and improved deals on mortgages, we are currently in a time where buying-to-let has become an attractive income investment. If you are planning on investing in property in the near-future, you should be aware of the obligations that you will be taking on and the key factors you should consider before purchasing a property and moving a tenant... - MORE
One of the liveliest debates among landlords is whether new or older properties make better buy to let properties, so here's how we believe the pros and cons of both stack up. New-build properties Pros Fixtures, fittings, equipment and appliances are the latest, which is a major tenant draw. Leasehold periods tend to be longer than older properties. Developers often offer 'landlord'... - MORE
One of the big challenges for many of Britain's accidental landlords – as those who rent out former homes are known – is to obtain a buy-to-let mortgage to replace their traditional homeowner loan. A quick look at the market will reveal dozens of mortgage providers happy to lend money but unfortunately for landlords, matters are not that simple. Buy-to-let lending is much tighter than... - MORE
The rapid spread of on-street parking restrictions along many of Britain's residential streets is helping to make properties on them unpopular among tenants as a small army of wardens descend on them in a flurry of rage-inducing tickets. Also, such is the often high cost of permits and administrative hassle for tenants living in controlled parking zones that some landlords gloss over these... - MORE
Whether you have lived in the same place for a number of years and intend to stay put, or are looking to up sticks to somewhere new it is always a good idea to get informed about the area in question. Making yourself aware of the crime rates could determine future decisions or simply give you a realistic view of certain areas, as the saying 'ignorance is bliss' doesn't always... - MORE
267 customers have written a review on Trustpilot.
Latest Reviews