How Upad Works:
Letting a property with Upad is simple.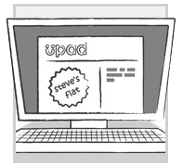 1
Tell us about your property — rent, key features, rooms, local area.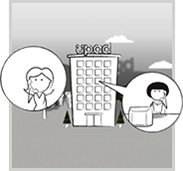 2
Your property will be advertised across the internet and we'll handle the initial tenant enquiries.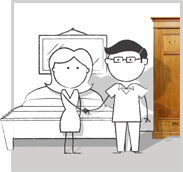 3
Pick the right tenants and we'll reference them for you, at no extra charge.
---
---
Are you looking for tenants now?
We generate an average of 19 genuine tenant enquiries per property.
---
Register for free guide:
"How to choose the right tenant"
Picking the right tenants can seem like a straightforward process, but getting it wrong can be very costly. From what questions to ask on the phone to what to look out for during the viewing, this guide will make sure you make the right choice.
What questions to ask tenants over the phone before viewings.
What tenants will ask when you're showing them around your property.
How to arrange viewings.
Choosing which tenants are right for your property.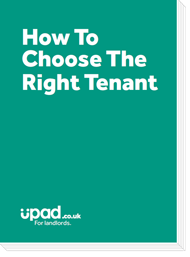 ---
NEWS FROM UPAD
There are a lot of consideration to be made when becoming a landlord. What class of tenants will I be targeting? How will I be placed in the market? What will I be expected to provide for the tenants? All of which are an important part of placing yourself in the best possible position to earn what you can from being a landlord. Prior to settling on a property to buy with the intention to rent,... - MORE
If you've decided to join the exciting world of house renovation, congratulations! Sure, you'll need to hire a lot of skips, and there will be some nail-biting moments, but there's nothing that beats the reward of a newly renovated house. Here are a few tips from a skip hire in Camden Town to help you along. Remember Your Goal Like all good challenges, keep the end in mind before you... - MORE
When you're self-managing your rental property, knowing how to fix the most common household problems can save you a small fortune in time and money. So do you know how to wire a plug, or fix a leaking tap? How about bleeding a radiator? These are all standard household repairs that the majority of us are entirely capable of doing, yet some of us just don't know how. This infographic from... - MORE
Compact, cramped and claustrophobic; the first thoughts that often come to mind when thinking of an attic bedroom. However, rejuvenating a dark and dingy attic room into a cosy and beautiful bedroom is not as difficult as you might think. Attic bedrooms work perfectly as an escape for fatigued parents, a hideaway for house guests and are especially useful for growing families. Common decorating... - MORE
We're always been told to save for our old age, but it's so hard for many of us to get our heads around pension plans that property is increasingly being seen as an alternative way to save for our old age. However, if you're going to rely on property providing you with an income in retirement you need to make sure you've got your strategy right and that you've planned far enough... - MORE
379 customers have written a review on Trustpilot.
Latest Reviews
---
---