Top Ten Buy To Let Maintenance Tips
Every landlord dreads the moment a tenant phones up to report 'a problem' as it usually demands money and time being spent.
So here is the Upad guide to the most frequently replaced or repaired items within rented properties and some tips on how, when they crop up, to best manage them.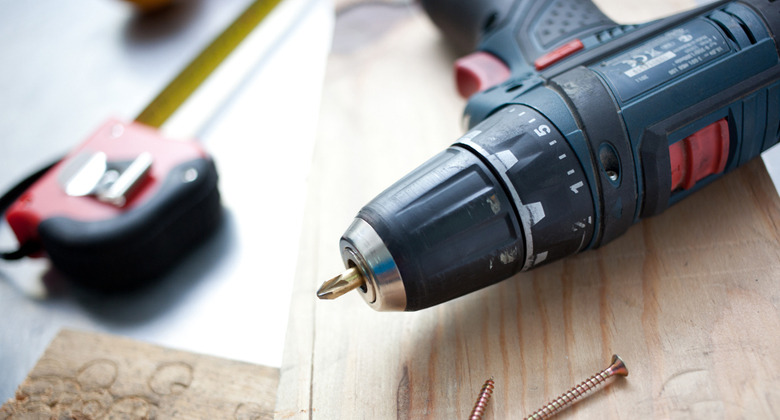 1. Sofas

Buy sofas that are made of durable cord material and that are either brown or dark brown. Avoid leather or light materials, which tend to age badly. Invest in cheap cushions or a dark throw, which will help lengthen a sofa's useful lifespan and looks good during viewings.

2. Kitchen and Bathroom Taps

Avoid fancy rotating mixer taps unless you are in the luxury market. The more moving parts a tap has the more likely it is to fail. Focus instead on solid, individual taps (for cold/hot water) that do the job and no more - and have universal, easily replaced parts - particularly their gaskets/seals.

3. Boilers

The one factor in boiler performance is servicing, which is always less expensive than repairs. So one trick is to time your gas safety certificate inspection to take place in mid-November just before the cold weather hits and your tenants start using the heating in earnest. At the same time have your boiler serviced – it kills two birds with one stone, financially speaking.

4. Bath/Shower Sealant

Don't use the bog standard silicone mastic available in most DIY stores, but instead go for 'food grade' fungicidal Silicone which professional kitchens use. It costs about £2 more than standard mastic for a tube (if bought online) but is worth every penny.

5. Cookers

When you're refurbishing or putting in a new kitchen, avoid cookers that aren't the standard sizes (60cm, 55cm and 50cm) and don't 'squeeze' them in – better to leave a small gap that can be filled with mastic. Cookers are often heavily used by tenants and can last just a few years before they need to be replaced. Replacing a non-standard oven that been squashed into a tight gap will be an expensive hassle.

6. Bathroom Wall Furniture

Trying to cut costs by using cheap, plastic toilet roll holders, mirrors and other bathroom furniture will create more phone calls from your tenants in the long run as it will soon break. Tough, durable middle-market furniture made of metal is best.

7. Beds

The best choice for beds that will create the most comfort for tenants but the least cost for a landlord is the divan, which ideally should be a cheap but sturdy divan base with a relatively high-spec mattress on top.

8. Wooden Flooring

If you're trying to decide on which flooring type for your property during a refurbishment, avoid cheap DIY fake wooden flooring. Although this may look nice at first, water spillage and tenant wear and tear will soon warp make rooms and halls look ugly. If you really want wooden flooring use solid planks or, if you're on a budget, don't use it at all and put carpet down instead.

9. Drainage Pipes

Many Victorian and Edwardian rental properties were fitted with heavy, iron external drainage pipes but they give landlords major headaches because when they block, usually because they have rusted up. To save time and hassle replace them with uPVC pipes that are easy to clean and don't rust.

10. Extractor Fans

Most landlords are not keen to pay for the installation of expensive extractor fans in bathrooms and kitchens, but in the medium to long term they can save a lot of time and money by keeping damp and mould at bay, particularly if you install 'humidistat' fans, which switches on when humidity reaches a pre-set level, rather than running only when the light is switched on.

Buy to Let Maintenance Tips

Follow these tips to keep your maintenance costs down and give your tenants the confidence they're living in a well-maintained property. Ensuring everything is in order could add thousands of pounds a year to the bottom line profit of your buy to let property.