How to Start a New Tenancy. Part 1: Preparing for Moving in Day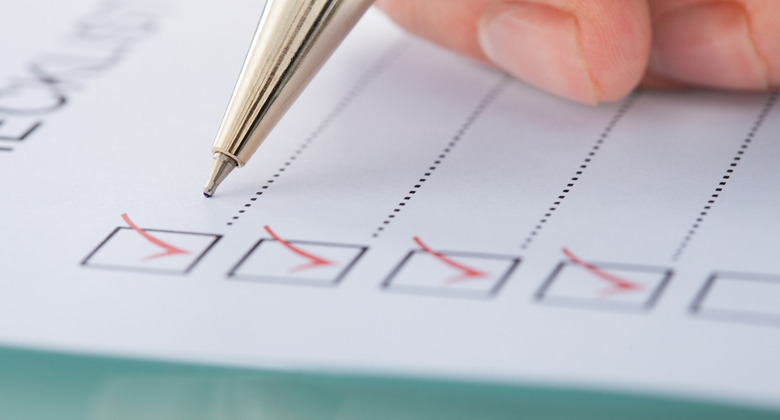 You've found new tenants and in a few days they'll be moving in, so what should you do to prepare for their arrival?
Use this time to make sure you've got the last few bits of paperwork and admin sorted and check that the property is completely ready.
Collecting & Registering the Deposit and First Month's Rent
Make sure the tenants are aware that you must have the first month's rent and any deposit you've requested in cleared funds before you can give them the keys. Essentially this means they'll have to make a bank transfer from their account directly to your bank account, or they should bring you cash or a banker's draft.
If they're going to pay by bank transfer, make sure they've got your bank account number and sort code. Many landlords don't accept cheques as these can bounce if the tenant doesn't have sufficient funds in their account but you might not find out until after they've moved in.
Upad can take care of collecting the monies and registering the deposit and as well as setting up the tenant's standing order to give you piece of mind for future payments. This is called the Tenant Sign Up Service and also includes a bespoke tenancy agreement for just £189 (£157.50 + VAT) .

Pre-Moving In Checks, Even If You've Already Done an Inventory
Now is a good time to walk through the property and make sure everything is as it should be. Check that appliances are in full working order, make sure there are no loose handles on doors and cupboards (take a screwdriver just in case), and that there are no loose carpets, wonky pieces of furniture or anything else out of order.
If you don't have operating instructions for any appliances, such as boilers and washing machines, try to get copies from the internet and print them out for the tenants.
Unless you've already got an inventory of your property and all of its contents you should arrange one now. Upad can do this for you. Give yourself plenty of time to look through the report to pick out any errors and to put right any identified faults with the property before move in day.
Once you've got an inventory you can arrange for a check-in report on the day the tenants move in, or just before if this is more convenient. You can book an inventory make and check-in report together, which is cheaper.

Gas Safety, Smoke Alarms, Carbon Monoxide Detectors
Unless you've already got an up-to-date gas safety record, you'll need to arrange a visit from a Gas Safe-registered engineer to check all gas appliances and flues. Upad can arrange this for just £99 (£82.50 + VAT) . They'll issue you with two copies of a gas safety record, one of which you must give to the tenant on the day they move in, if not before.
Check safety devices such as smoke alarms, carbon monoxide detectors and fire extinguishers and blankets if you have provided them. Make sure any security alarms are in working order and that you've got the codes written down for the tenant. You'll need to provide the access code for wi-fi where provided too.

Cleanliness
If you're going to get the property professionally cleaned before the start of the tenancy (always a good idea to avoid any dispute with the tenant over the level of cleanliness when they move in), make sure you've booked in the cleaners and give them a checklist of tasks not to miss, such as wiping inside appliances and descaling taps.
Many cleaners won't touch the outside of windows (even if they are accessible from inside the property!) so book a window cleaner (sparkling windows are so much more welcoming than grubby ones) and make sure you get carpets cleaned too.
Do You Have Enough Keys?
Check you've got the keys for all the locks and that you've also got your own copies in case they get lost. Some landlords change external door locks between tenancies for security reasons, but others don't bother.
Time to Move In!
Then you just need to arrange with your tenants a date and time to meet at the property to hand over the keys and settle them in.