How Should You Approach a Rent Increase?
Even if you only have a property portfolio of one, being a landlord means you are running a business and, like most of the subjects we've covered in this series, taking a business-like approach to rent increases will mean you won't go far wrong.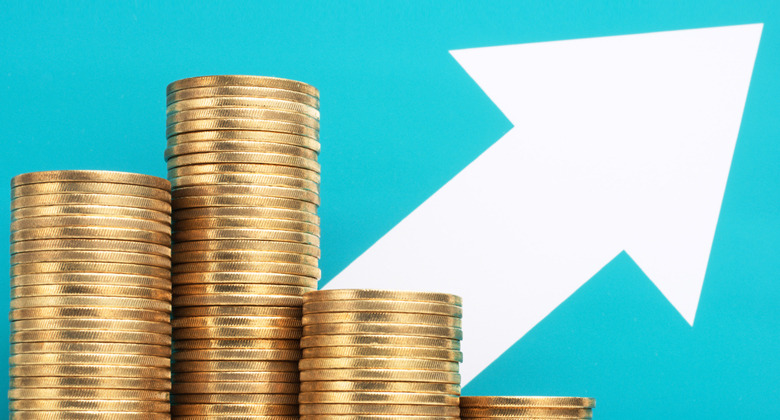 However, we've also seen that many of you believe that being a landlord means building a positive, personal relationship with your tenants. Having this healthy tenant/landlord relationship can make bringing up the subject easier, but discussing money still isn't an enjoyable subject for most people. As many of you mentioned there's a judgment call at the heart of this subject; keeping a good tenant versus keeping up with market rates.We've picked 10 pieces of advice that should help make things a little less painless on both a practical and a personal level...
How do you approach a rent increase?
1. It's easy to put off asking your tenants for a rent increase.
(Gary King)
You don't want a good tenant leaving for the sake of a few pounds and the hassle of having to find a tenant, plus any void often makes landlords uneasy. I've found over the years that if a tenant's time is up and they want to move on, good or bad, they're going anyway. The secret is small increments each year or, at least, every other year, on the renewal date. Keep an eye on rents in your area and don't price yourself out of the market.
If you manage the property yourself and have a good relationship with your tenants it's much easier. Speak to them in person or use email (no threatening ones). I usually offer a little sweetener to the renewal deal, such as replacing that tired old washing machine with a shiny new one; it's not a huge outlay and if you pay a bit extra for the 5 year warranty that's one thing you and your tenant won't have to worry about. It's vital to get the best return on your property and even small increases over the years will mount up.
2. The lease should include details about rent reviews which makes it easy to speak to the tenant about it and get their approval if you discuss it with them in a proper manner.
(Jo Jones)
I always provide current adverts for equivalent properties in the area to show what the market rent is, so if I am asking for the same or a little less they are usually happy. Giving them at least eight weeks written notice confirms the agreed new amount, with a text to remind them just prior to commencement of the first new bank payment.
3. I look at the RPI average rate over a year and use this as a base for my price increase.
(Philippe Rivet)
I also take into consideration rental market level benchmark in the area for a similar size property in similar condition. I also take into consideration any changes in my rental cost (Building insurance/gas-electricity-water cover) to decide on a final rate. Mortgage payment increase if applicable are also considered. All of this factual info helps me set/justify a percentage increase for the year. I will send a formal notice via email to my tenant two months before renewal and follow up with an onsite visit as part of my twice yearly check of the property.
4. As a landlord and letting agent, I automatically put the rent up each year by 3-5% to cover inflation, mortgage interest increases and repair/maintenance costs.
(Julia Benham)
Even if I have good tenants, I will still put the rent up on an annual basis because otherwise I am faced with larger rental increases a few years down the line which will be a big increase rather than small yearly increments. Tenants are not going to leave a good property for a rent increase of £25 - £30 per month, but they will leave if you increase the rent by £100 after 3-4 years of nothing.
Also, as a property investor, I view my BTLs as an investment which needs to be growing each year in line with inflation etc. With regards to notifying my tenants of the rent increase, I send them an email or letter two months before their contract ends, asking if they wish to stay for another year, whilst letting them know what the new rent will be. I also send out their new contract with the increased rent added.
5. The first thing you should have done is thoroughly researched your area so that you'd know how much rent to charge in the first place.
(Daniela Provvedi)
The second thing is to ensure you have a paragraph in your Assured Shorthold Tenancy Agreement advising your Tenants that there WILL BE a rent increase of approx xx% after 1 year. The percentage could be the rate of inflation or perhaps 1 or 2 percent more (If the rent you're charging falls into the right bracket for your area and you have great tenants who take care of your property as if it's their own, then I would strongly suggest you don't increase the rent for a couple of years). However, if you really HAVE TO increase it, then you're covered by the condition you've entered in your Tenancy Agreement, which they've signed. You'd send them an email or letter giving them 1 month's notice and refer them to the paragraph in the Tenancy Agreement.
6. I always check Rightmove on a daily basis to constantly monitor the rental market in my area.
(Claire)
We increase the rent only when rental values have risen consistently higher than the rent we have set. We then consider how long it has been since we increased the rent previously. We would rather have a good tenant than risk them moving out due to a rent increase. Therefore, if we do increase the rent we only do so by £15 - £20 per month and ensure this is still lower than than the majority of similar properties in the area. We notify the tenants via an informal email with the section 13 form attached.
7. I don't automatically increase rent annually if the same tenant is in the property and if they are good tenants in all the important ways - caring for the property and paying their rent on time etc.
(Karen)
I also make the effort to build a good relationship with my tenants. I don't use agents so I deal direct with the tenants and respond to their queries and requests promptly. I will review rents each time a tenant leaves and before I advertise for new tenants. This is a good time to increase rents to market value.
If it does become necessary to increase the rent of a long standing tenant it is important that the increase is reasonable and by no more than 5% ideally. I have recently had to increase the rent after 4 years of no increases to one set of lovely tenants and they have accepted it willingly because it was not excessive and because I explained that it was to cover an increase in my costs in managing the tenancy. Because I have a good relationship with these tenants I knew they would understand the need for the increase and would respect my request. I think my rents are slightly lower than the market value in my area but I value the quality and continuity of my tenants more than the rental value and therefore have very few voids.
8. Changes in mortgage rates, insurances and maintenance costs are driving factors.
(Stuart Langford)
But there has to be a balance. We value our carefully vetted tenants, and keeping them long-term gives the best return…so we only review the rent after two years of a tenancy not one, then we show tenants what average rent increases in the region have been, using published data, and then suggest a figure between half and two-thirds that percentage. No tenant has been unhappy with that approach and as a result so far, we have kept tenants, avoided 'void' periods and still managed a gradual increase in return on our property investments.
9. Never put the rent up during a tenancy unless the mortgage rate goes up.
(Neil Austin)
But at the end of the tenancy put it up then in line with the market rate.
10. Timing is the best way to avoid annoying your tenants, so follow these very successful ideas and life can remain pleasant for ALL parties:
(Terry)
Best time to advise them is NO less than a TWO months BEFORE the end of the lettings period, but legally it will also depend on the TYPE of agreement that you have with them; i.e. fixed period or a monthly rolling contract (periodic).
Send a letter explaining that due to rising costs (state whatever reason you feel is necessary i.e. maintenance, although you don't have to give a reason if you don't want to) over the last 6 or 12 months it is now necessary to review the terms of rental and with effect from (whatever date ) the new monthly payment will now be £X pcm. Ask them to please confirm that this new figure is acceptable to them?
Always get their agreement in writing. Normally a signed copy of your letter is enough to confirm this.
Never just spring it on them, because they also have the right to LEAVE you with an empty let if they just go!
Don't ever be ashamed to let your tenant know that it's a business arrangement for both of you and costs and decisions are to ensure that both parties benefit thus maintaining the property and SERVICE needs to be paid for. Normally people accept this and as long as the increase is ONLY say once every 2-3 years (at about inflation) then it shouldn't become an issue! I could write a book on this subject but just to say that "reasonable people" accept that costs very rarely go down over time!
Little and often versus only when absolutely necessary
There was a clear division between those who of you who felt that an annual review and increase gave your tenants less of an issue in terms of adjusting compared to a big jump every few years and those who felt it was more valuable to keep a good tenant at the same rent and avoid the cost of change.
We strongly advocate that a good tenant is worth their weight in gold, but when making this judgment call it's a good idea to step back and look at your property, your market and your tenants objectively. If you are in a market with strong demand, the property needs updating or your tenants haven't always been completely perfect then a change may not be the worst thing that could happen.