How do you Ensure a Successful Viewing With Sitting Tenants?
We know that first impressions are key when turning a viewing into a tenancy. Getting a property ready to impress prospective tenants when it's empty is pretty straightforward, but how do you get it right with your current tenants still living in the property?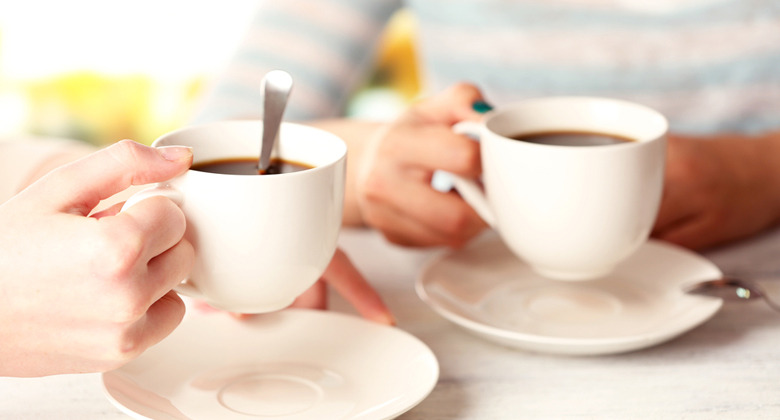 We've asked Upad Landlords about their experience on having successful viewings whilst tenants are still living in their property. We picked the ten winners where we thought their experiences could be of the most practical benefit to Landlords.
The comments are very much the landlord's personal opinions, not those of Upad...
1. Corinne Gibbons
Always make a prior appointment whether or not your existing tenant is likely to be at home or not. Turning up unannounced is an absolute NO-NO.
Ask your existing tenant what time of the day/evening would suit them for the viewing. Hopefully this will also ensure that the flat is clean and tidy when you get there.
Tell your prospective tenant that there is still someone living in the flat/house and that their privacy is to be respected even though they are preparing to move out.
If your existing tenant is at home, invite him/her to chat to the prospective tenant about the pros (and cons) of living there and whether they have experienced particular challenges or highlights during their stay.
Remember to thank your existing tenant for permitting the viewing (even though they have to under the terms of their AST) when you leave.
2. Barbara Hill
We rent rooms out individually on HMOs, first I ask the tenants to be involved in getting a new tenant, since they will be sharing the house they are really keen to help. In some houses people are not too bothered about it, I then let them know that a viewing is happening at least 24 hours prior and that seems to work well.
3. Suhail Hussain
When the tenant gives notice that they wish to leave - which is normally between 1-2 months depending if it's and AST or SPT I write them a letter outlining the moving out process - including things like bills to be paid, property to be cleaned, any damage to be repaired whilst also discussing the deposit.
This letter is already prepared, all I need to do is change the tenant and address details so it literally takes 2 minutes. I phrase it very nicely starting with the line "Thank you for your notice of...giving your moving out date of...I am sorry to hear that you want to leave but wish you well for the future", then outline things above.
My final line is "About 4 weeks before the move out date I will need to come around and take photos of the property so that I can advertise it and arrange viewings. I will of course check with you when it's convenient and give sufficient notice of any viewings. If you are not free, I can arrange the viewings directly myself if that is acceptable with you."
4. Costas Jacovou
Arrange to carry out all viewings in a single evening, and agree the evening with the current tenant. Organise 15 minute slots (in case someone is late or over-running) from 6pm to 9pm. That's up to 12 viewings. I have always found new tenant out of the single evening's viewings, as long as the rental price is realistic.
5. Debra Chappelow
It all starts during the check-in process - we provide our tenants with a Tenancy Pack which includes a light-hearted leaflet about how to keep the property in good order. We then carry out regular routine inspections and gauge the tenant's ability to show the property in a good light before advertising again.
With all the will in the world and gentle nagging from time-to-time, it's impossible to change some tenants' habits so, if we know the tenant won't leave it in good order, we hold off on viewings. Not ideal as we don't like voids but we fill our properties quickly using Upad and a little gap in between every once in a while is good for getting that important maintenance done.
6. Ashton Clayton
One thing to always remember is that somebody viewing your property will not only be viewing the property but will also be coming to witness the relationship between their potential landlord (YOU!), and the current tenant. If they see a friendly, fair and honest character in YOU, this can easily outweigh one or two property character cons that would have swung their decision of not wanting to go ahead with the rental.
7. Carol Stevenson
I have managed to build up a good relationship with the last 3 tenants. This has enabled me to ask them before they are leaving if they would be agreeable to show prospective tenants around the property and give me 'feedback' as to their 'gut reaction' of the prospective tenants. I pay the present tenants £20 per prospective tenant viewing - I receive all the information re interested parties and have never had more than two viewings before the property is rented out again.
If the prospective tenants references etc are good and they take on the property I give the present tenants £100 to thank them for the inconvenience. It has worked very well. Of course, I would only use this method if I have a good relationship with the tenants and trust their judgment!!! Although I am paying out money, if I can get a quick replacement tenant, then it is money well spent!
8. Lucy Bailey
The most important thing, as always, is to keep a good relationship with your tenants, which means arranging viewings at a time convenient for them. I also have a clause in the tenancy agreement that says the tenant must allow viewings during the last month of their tenancy.
Whenever possible I try to accompany a viewing, but I have had tenants that have shown around prospective tenants and given me a very detailed report on the prospective tenants - it is all down to the landlord-tenant relationship. Prospective tenants have also liked being able to talk to the current tenants without the landlord present to get the true 'landlord picture', by allowing that to happen you set out with a good trusting relationship.
9. Sean McAdam
It depends on your tenant. For a good tenant I would reward them with an incentive.
Inspect the property and make sure everything is in good working order (as it should be anyway)
Offer a rent refund with their deposit back on condition the property is left cleaned to a professional standard and they have successfully shown (sold) the property to new tenants
Advise on de-cluttering and cleaning, have their permission to conduct viewings and get any jobs sorted
A full months' rent may act as a good incentive and avoid a void period. It may save having the property cleaned anyway. For a bad tenant, it may even get them on board to leave the place in a respectable condition and encourage them to conduct successful viewings
10. Andy Lahan
The best way to ensure viewings for new tenants go smoothly is to always keep a friendly yet professional relationship with your existing tenant. If you take forever to fix issues or are unwelcoming to reasonable requests then your existing tenant will feel like they want pass this on to viewers. And don't forget that even if you use an agent, some prospective tenants will call round on your existing ones to get their opinion.
If the relationship with your existing tenant has broken down then I would wait until they have left as they won't look after the property and this will attract a lower calibre of tenant for the next contract. Best off losing a bit of money than inviting issues.