Do You Really Need to Register Your Tenant's Deposit?
It's standard practice to ask tenants to pay a deposit of the equivalent of six weeks' rent, however if you do take a deposit you must protect it with one of three government-approved schemes. This is a legal obligation and something you mustn't forget – and we'll tell you why in a minute.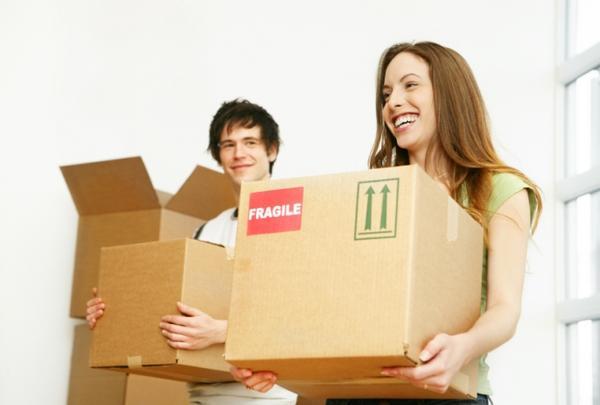 If you don't want to hang on to the cash during the tenancy (maybe you don't trust yourself not to spend it?!) you can hand it over to the Deposit Protection Service (DPS), which will look after it for you within its custodial scheme.
The advantage of using the DPS scheme for deposit protection is that it's completely free, but some landlords prefer to hold on to the cash themselves, which is also possible as long as you register with one of the insurance-backed deposit registration schemes available from mydeposits, Tenancy Deposit Solutions (TDS) and the DPS.
To make life simpler, Upad can register the deposit on your behalf with Mydeposits when you sign up for our Tenant Sign-Up Service. For just £189 (£157.50 + VAT) we also set up a standing order for the rent and create your tenancy agreement. This can choose this service as part of our UChoose package, while it is included in our UPay On Success or Fully-Managed packages.
If you do it yourself, once you've registered the deposit there's no need to keep it in a separate bank account, you can pop it under to mattress or in a biscuit tin if you like, but you must send the tenant proof of where and how it's been protected within 30 days.
Information you must send the tenant includes:
how much deposit they've paid
the address of the rented property
how the deposit is protected
the name and contact details of the deposit protection scheme and its dispute resolution service
your name and contact details
the name and contact details for every tenant and any third party who's paid the deposit
reasons why they might forfeit some or all of their deposit
how to apply to get the deposit back
what to do if they can't get hold of you at the end of the tenancy
what to do if there's a dispute over the deposit
Don't panic! Most of this information will be provided by the deposit protection scheme. Mydeposits issues a Deposit Protection Certificate (DPC), which you should sign and send to the tenant together with an 'Information for Tenants' leaflet. The other schemes provide something similar, but make sure you supply any of the above information that might be missing.
It's important you don't omit any of this information because the penalties for failing to properly protect the deposit are severe. The tenant could take you to court and you could be ordered to pay them a penalty of between one and three times the amount of the deposit. Already some landlords have been caught out for being sloppy!
If your tenants renew their lease at the end of the fixed term, or they go on to a periodic (month-by-month) contract, don't forget to re-protect their deposit.
When the tenant leaves, you should let them know within 10 days if you plan to make any deductions from their deposit. If you and the tenant can't agree on the deductions, either party can refer the matter to the deposit scheme's dispute resolution service, in which case you'll be asked to hand over the disputed amount and, after taking evidence from both sides, it will decide who gets what.
However, it's much better to try to reach an amicable settlement with the tenants than have the matter referred to the deposit scheme. Unless you're arguing over large amounts of cash, it's rarely worth the hassle of an investigation.
If you have any more questions about deposits do call us on 0333 240 1220, 7 days a week.
With our Tenant Sign Up Service we take care of the deposit registration, as well creating the tenancy agreement, collecting the first month's rent and creating the standing order mandate; all for £189 (£157.50 + VAT) .