How to Advertise on Rightmove and Zoopla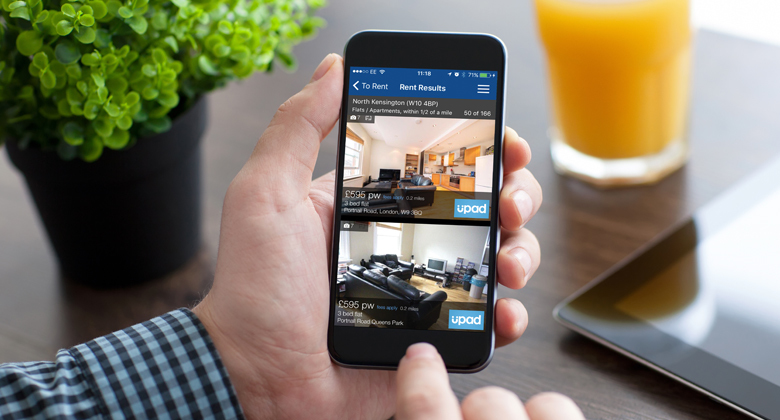 Whether you are an existing landlord, think you may become an 'accidental landlord' in the near future, or are planning to invest in a buy-to-let in the coming months, knowing how you can advertise on Rightmove and Zoopla – and the different options you have - will help you:
Find tenants quicker
Save money when finding tenants
Save money on letting agent fees
Showcase your rental to a much wider audience of potential tenants
This guide will explain how you can enjoy these benefits.
Do I Have to Advertise on Rightmove and Zoopla?
Let's get the most common question answered and out of the way, right off the bat.
Do you have to advertise on Rightmove and Zoopla? No, you don't have to list your rental anywhere in particular, but as the two biggest property portals in the United Kingdom, not using Rightmove and Zoopla will make it harder for you to find tenants. This may mean a longer void period and your buy-to-let profits – which given the taxation and legislative changes introduced by the UK Government from 2016 may already be squeezed – starting to get thinner.
If any business wants to make money, it makes sure its products are where its audience is looking.
Your business is buy-to-let, your product is your property, and your audience is looking at Rightmove and Zoopla.
It's a no brainer.
How Many Visitors do Rightmove and Zoopla Actually Get?
Rightmove receives an estimated 120 million visits per month, and as well as being easily the number one property website in the UK, it is one of the Top 50 websites of any type in the country, based on monthly visitors.
Zoopla receives an estimated 35 million visits per month. It is the UK's second biggest property portal and just outside the Top 100 websites of any type in the country, based on monthly visitors.
A 2016 report from Estate Agent Today estimated that 2.6 million people visit Rightmove or Zoopla at least once a day.
This is a massive audience and a massive opportunity to market your rental property.
Is It Worth Advertising Anywhere Else?
Yes, and if you advertise your property with Upad, in addition to Rightmove and Zoopla we will list your property on Prime Location and a selection of other property portals, as well as any relevant local property and media sites.
Some high street and online letting agents will also list your property on Gumtree – and you can list your rental directly onto Gumtree yourself if you wish – but despite receiving a similar number of monthly visits to Rightmove, only a very small portion of these visitors are specifically looking for a property to rent. Though Gumtree will likely generate a healthy number of enquiries, our own experience, as well as anecdotal evidence from both Upad landlords and further afield, shows the quality of tenant seems to be lower and can lead to a lot of wasted time and money.
The Growth of Online Property Searches
Print advertising for rental properties is in decline. While around 50% of all advertising expenditure still went to traditional print channels in 2016, this is a significant drop from where it was in 2007, at 85%, and we would expect this downward trend to continue in the future.
There's still a place for advertising your rental in the paper, but with 90% of all property searches commencing with an online search – usually through Rightmove and Zoopla – despite what a high street agent might tell you, it is definitely worth starting with a digital property ad.
What's more, ever-increasing numbers of people are searching online, on the go using their smartphones or tablet devices. As well as using browsers, millions use the Rightmove and Zoopla apps, which are estimated to have been installed over 5 million times each.
Advertising your property online gives you something a high street agent simply cannot – the scale of audience and potential reach.
Like with advertising in the newspaper, there's still a place for properties in the high street letting agent window, but how many people are walking past and not stopping to take a look at these? How many who do stop to look are even looking for a property rather than just looking out of curiosity? If someone from outside the area is looking to move, they're not going to be seeing adverts in the window. All high street agents advertise on Rightmove and Zoopla themselves anyway, with the majority of their own enquiries coming from these portals!
Saving Money Advertising on Rightmove and Zoopla
The easiest way to save money when looking to advertise on Rightmove and Zoopla isn't to shop around high street letting agents, but to start using online letting agents.
Upad landlords save an average of £756 per tenancy vs. using a high street letting agent.
Use our savings calculator to see what you could save when advertising your property with Upad.
When you use Upad, we'll generate enquiries for your rental – as well as provide any additional services you may need – while you show your potential tenants around and choose who you want living in your property.
Even if you aren't a portfolio landlord and only have one property to rent out, through the years you could save thousands of pounds by using an online letting agent, crucial when taxation and legislation is putting constant pressure on rental profits.
Can I Save Even More and Just Advertise on Rightmove and Zoopla Myself?
It's a nice idea, and a great question, but unfortunately Rightmove and Zoopla only allow letting agents – or estate agents for property sales – to list properties.
Advertise on Rightmove and Zoopla with an Online Letting Agent
The only option that saves you money and finds you quality tenants quicker is to use an online letting agent.
Register with Upad today to start advertising on Rightmove and Zoopla and find tenants for your property quicker than ever before.