What Happens if Your Tenant Fails a Credit Check?
Don't panic if you find a tenant but they fail a credit or reference check. There are several reasons why a good tenant might have a low credit score and, in certain circumstances, you might still be able to grant them the tenancy.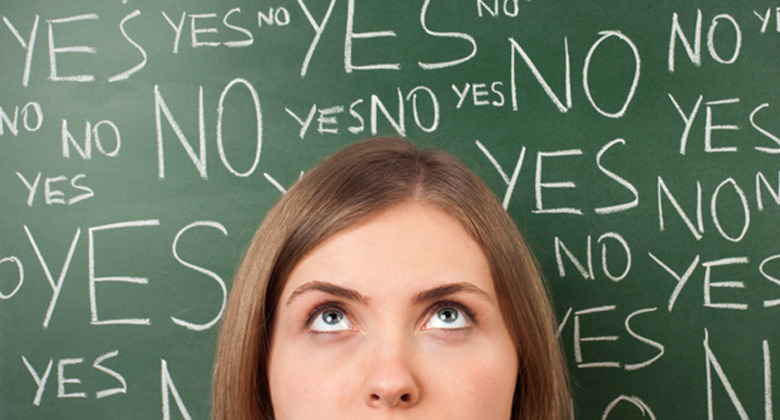 What do Tenant Referencing Checks Look For?
Tenant referencing companies will check a number of different things, including:
That an applicant is who they say they are.
They will request tenant references from employers and from the tenant's previous landlord.
They will make sure they have no County Court Judgements (CCJs) showing a history of bad debt.
That the tenant can afford the rent.
As a result of these checks, the tenant will be given a credit score plus a risk rating of low, medium or high, and you'll be advised whether to accept or decline their application for the tenancy.
What you do with this information is up to you, but if a tenant fails a credit check and you really liked them, the first step is to contact the referencing agency to find out more about what the problem might be.
"Will I Fail a Credit Check?"
Many tenants are anxious about credit checks, even if they've been honest about any adverse credit history in their past.
One reason a tenant might fail a credit check is because the referencing agency has been unable to establish their current address.
While this can raise alarm bells, it happens reasonably often, and may do so because:
The tenant is not responsible for paying any of the bills at their current property.
The tenant has not lived at their current address for long enough to get their name on the electoral register.
They are not the tenant actually named on the tenancy agreement where they currently live.
If this is the case, you could ask the tenant to provide a letter from their current landlord, on headed notepaper, confirming they are living at the address provided. You can check with the land registry that the landlord named in the letter actually owns the address given. Alternatively, you could ask the tenant to show you a letter from their bank confirming their address.
Tenants often fail credit checks because their salary is deemed too low for them to comfortably afford the rent. Agencies will expect their gross pay to be at least twice the rent, sometimes as high as three times the rent, and they will automatically fail anyone earning less.
Requesting a Guarantor Credit Check
If this is the case, you could grant them a six-month tenancy and ask them to pay the full rent upfront, or, more realistically in these circumstances, ask them to provide a guarantor who will take responsibility for paying the rent if they default.
If a guarantor steps up, you should run a credit check on them to make sure they have a good credit history, which means they must be based in the UK, and they'll only pass if they have sufficient income to cover their own living costs as well as the tenant's rent.
Both the guarantor and the tenant must sign the tenancy agreement, or alternatively the guarantor can sign a Deed of Guarantee, but they must be shown a copy of the tenancy agreement and they must sign the deed before the tenant signs the tenancy agreement. Also, the guarantor's signature on the Deed must be witnessed.
What if the Guarantor Fails a Credit Check?
Of course, if you're at all concerned about the applicant's financial status, the best advice is to find someone else. Remember that unless they or their guarantor has passed a credit check, you won't be able to take out rent protection insurance should you wish to do so, and in some cases you may even be in breach of the terms of your buy-to-let mortgage.

Need to find a tenant? Upad can help you find tenants for your property, Click here for more info.