Landlords Using Online Agents Better Placed to Deal with the Challenges of Buy-to-Let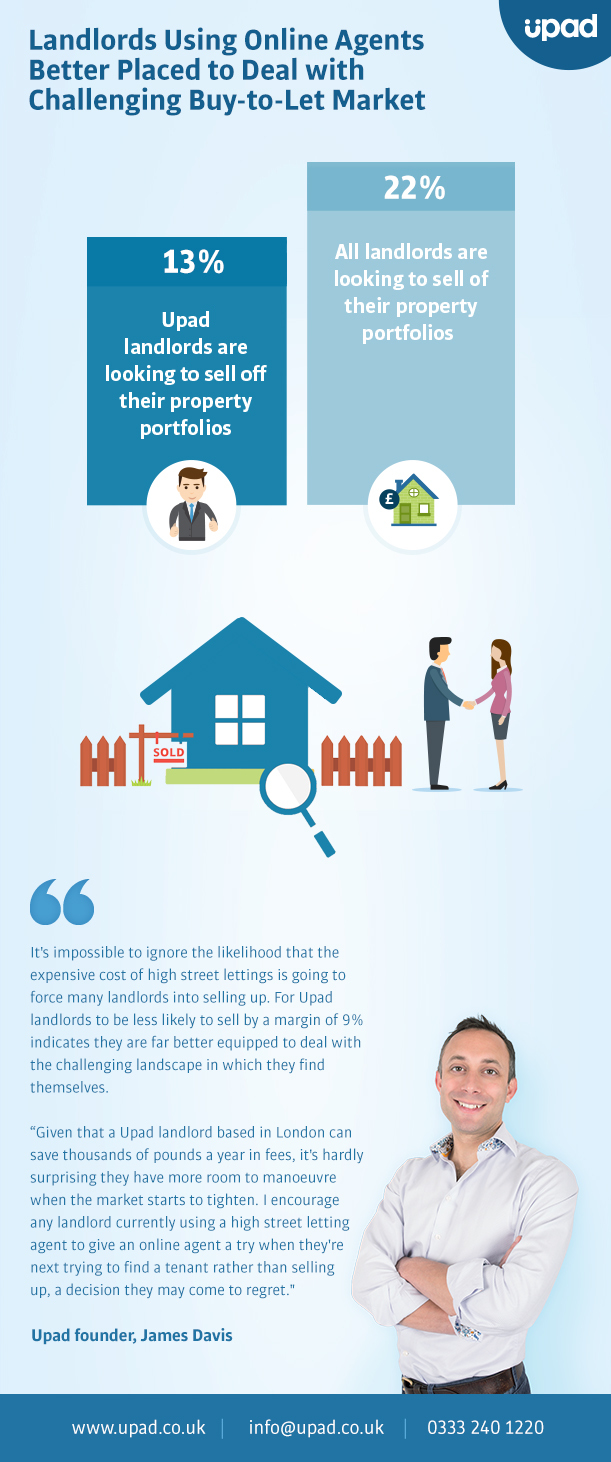 Leading online letting agent Upad has released new research that indicates private landlords who let their property via online agents are in a stronger position to deal with the current challenges of the marketplace than those who let via high street agents.
Upad asked over 3,800 landlords what their plans were in the face of the challenges currently facing the buy-to-let industry, and 13% of them revealed they were planning on selling up rather than deal with the continuing changes to taxation for landlords and other challenges.
This figure is in stark contrast to figures recently released by the National Landlords Association, which in its own survey found that 22% of all landlords had decided to sell up.
The clear and significant difference in outlook indicates that landlords using online agents are in a far better position to deal with the challenges they face. The huge savings landlords can enjoy when using online agents creates far more room for manouevre and flexibility when it comes to financial concerns.
Commenting on these findings, Upad founder James Davis said, "It's impossible to ignore the likelihood that the expensive cost of high street lettings is going to force many landlords into selling up. For Upad landlords to be less likely to sell by a margin of 9% indicates they are far better equipped to deal with the challenging landscape in which they find themselves.
"Given that a Upad landlord based in London can save thousands of pounds a year in fees, it's hardly surprising they have more room to manoeuvre when the market starts to tighten. I encourage any landlord currently using a high street letting agent to give an online agent a try when they're next trying to find a tenant rather than selling up, a decision they may come to regret."