A Guide to Legionella Regulations for Landlords
Confusion often surrounds the subject of Legionella risk assessment requirements for landlords of private residential properties. This guide has been designed by Upad to clarify all current legislation surrounding Legionella and what landlords must do.
All information is correct at 24th August 2017.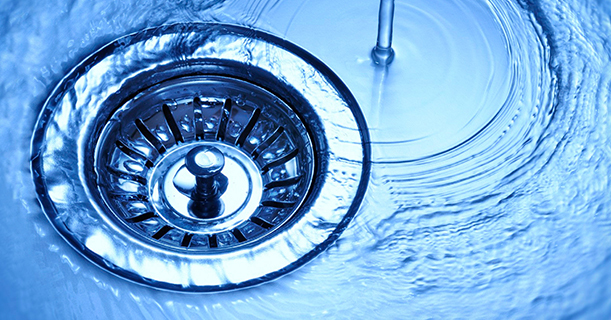 What is Legionella?
Legionella is the causative agent of Legionnaires' disease and legionellosis, which can develop following inhalation of small droplets of water from water outlets containing the bacteria.
While the infections caused by Legionella are rare in the UK - in 2016 there were 345 confirmed cases of Legionnaires' disease - it is something landlords ought to be aware of in order to minimise risk for their tenants as well as themselves.
Public Health England publishes monthly reports of the number of reported and confirmed cases of Legionnaires' disease. You can read the data for 2017 here.
What Does UK Legislation Around Legionella Say?
Section 3(2) of the Health and Safety at Work Act 1974 (HSWA) does require landlords to ensure that their tenants are not exposed to health and safety risks and the Control of Substances Hazardous to Health Regulations 2002 (COSHH) provides a framework of actions to control the risk from a range of hazardous substances, including biological agents.
This includes a requirement for landlords of both domestic and business premises to assess the risks of exposure to Legionella.
The rules aren't unduly difficult to implement, but if you ignore them then fines of up to £20,000 may follow. Legionnaires Disease came to prominence in 1976 when it got into the air conditioning cooling towers of a hotel in the US and killed half a dozen American Legion army veterans attending a gathering there. But there have been UK outbreaks too, including one in Edinburgh in 2012 that killed four people.
What the Law Says Landlords Must Do About Legionella
By law, landlords must:
Ensure all tenants are protected from the risked posed by Legionella
Conduct a Legionella risk assessment
Introduce any necessary measures that reduce the risk posed by Legionella to your tenants
While it is not a legal requirement to produce a Legionella water sample test certificate, a landlord may be liable to prosecution under the HSWA if a tenant were to contract Legionnaires' disease from the water system in their home. The landlord would then have to provide evidence to a court that they had fulfilled their legal responsibility under HSWA and COSHH. A written record of a Legionella risk assessment would be considered adequate evidence by a court.
What Factors Increase Legionella Risk?
Given the potential for prosecution, landlords would be wise to consider levels of risk within their properties and take appropriate action. The threat of a water system becoming contaminated with Legionella is higher when:
Water temperature is between 20-45°C.
Water contains deposits such as rust and scale, which can provide nutrients to help Legionella bacteria thrive.
Water droplets, spray, or mist is dispersed into the air.
Water is allowed to stagnate, including being stored or re-circulated through the system before being used.
How to Conduct a Legionella Risk Assessment
Landlords should inspect all man-made water systems in their property. The aim of conducting the inspections and the Legionella risk assessment is two-fold. Landlords need to identify the potential risks present and then put adequate control measures in place.
A good step by step for landlords to follow when conducting a Legionella risk assessment has been outlined below:
Identify the potential hazards
Identify who is at risk (tenants), why and how they are at risk
Evaluate the level of risk attached to the hazard
Put adequate controls in place to reduce the risk level
Make a written record of the findings of the Legionella risk assessment
Review the Legionella risk assessment periodically and update when necessary
What Information Should Landlords Include in a Legionella Risk Assessment?
Landlords should include the following information in their Legionella risk assessment (if you are a landlord and use a Legionella risk assessment service, ensure all these are included in the report):
The name and job title of the assessor
Any significant findings of the Legionella risk assessment, including any Legionella risks that have been identified
What control measures have been identified, and how and when they will be implemented
Details relating to the state and condition of operation of all water systems tested, including whether or not they are in use at all
The results of any monitoring and inspections that have previously been conducted, when they were carried out, and any controls that were put into place as a result of these.

How to Control Legionella Risk
To help control the risk of exposure to Legionella, the Health & Safety Executive advises:
Flushing out the water system. It's a good idea to do this as a habit prior to any new tenancy starting, so stagnant water is removed from the system. When a property is vacant, landlords should still try to flush the system once a week.
Taking steps to avoiding debris getting into the water system. This includes ensuring water tanks have tight fitting seals and boilers are kept in good condition.
Setting temperature control parameters. For example, storing water at 60°C not only takes it outside of the 20-45°C danger zone for Legionella that we mentioned earlier but kills the bacteria off completely.
Removing redundant pipework. If pipework isn't required, landlords shouldn't run the risk of Legionella being allowed to grow in it.
Landlords should also advise tenants to clean or replace showerheads regularly to avoid Legionella bacteria gathering there, although it is rare for this to happen due to the nature of modern showers it still isn't a risk worth taking.
Landlords who prepare a "welcome pack" for tenants when they move in should include a request to flush out the water system, even if weekly flushes have been completed while the property has been vacant and once more prior to the tenant's check-in.
What Properties are Most at Risk from Legionella?
High-risk properties include houses with older water systems or those that have stood empty for any length of time, such as student accommodation. As we have explored, the latter issue can be negated by ensuring weekly flushes of the water system are conducted.
Using Legionella Risk Assessment Services to Help You
Landlords whose properties meet these criteria or who would like to ensure peace of mind should find a Legionella risk assessment service, which ensures that a domestic water system has been reviewed and treated to the HSE's Code of Practice on Legionella prevention, L8.
Despite infections caused by Legionella being very rare in the UK, the risk attached isn't one worth taking as a landlord, and we highly recommend private landlords take all necessary steps to ensure their properties and their tenants are kept safe.
Click here to book a risk assessment.