Five Easy Ways for Landlords to Break the Law
Most landlords want to stay on the right side of the law but it's easy to break the rules if you're not aware of them in the first place. Here we've highlighted 5 things most likely to get you into trouble, so you can make sure you avoid making the same mistakes yourself!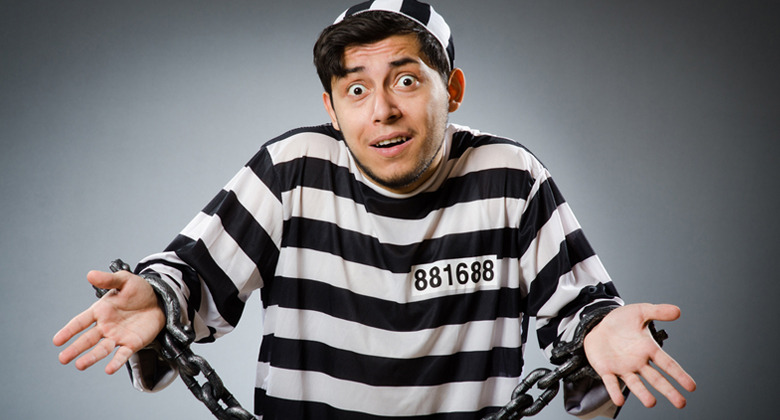 1. Advertise a property before ordering an EPC
You must show new tenants an Energy Performance Certificate (EPC) for your property so they can see how much their gas and electricity bills are likely to be. It's illegal to advertise a property BEFORE you've booked a surveyor to come and give your property an energy rating an issue an EPC, and you must include the rating in any adverts within SEVEN days of them being published. You should also give tenants a copy of the EPC when they move in. EPC's don't cost a lot and they last for 10 years but it is easy to overlook them. Don't. If your property needs an EPC, we can arrange one for you for £99 (£82.50 + VAT) .

2. Forget to carry out a gas safety check
All gas appliances and flues in rental properties must be checked by a registered Gas Safe engineer at least once every 12 months. The engineer will issue two copies of the gas safety record, one for you and one for the tenants. You must keep your copy for 2 years and hand the other copy to the tenants. New tenants must be given the gas safety record when they move in and existing tenants must be given a copy within 28 days of it being issued. At Upad, we can arrange a Gas Safety Certificate for £99 (£82.50 + VAT) .

3. Fail to carry out regular fire safety/electrical inspections
Just because landlords of non-licensed properties aren't required to prove they've installed fire safety equipment or that they've carried out periodic inspections of the electrical wiring and appliances, it doesn't mean you don't need to bother. As a landlord, you have a legal obligation to ensure your properties are safe, so at the very least you should install a smoke alarm on every floor and you should have the electrical wiring tested by a qualified electrician at least every five years and fixed appliances such as ovens tested every three years. Portable appliances, such as kettles and toasters, should be tested every couple of years. If you don't do any of the above and a tenant is injured due to a fire or faulty wiring, you could be prosecuted.
4. Make a mess of deposit protection
About half of all accidental landlords are still not registering deposits with one of the Government-approved protection schemes and if their tenants find out, they could be forced to pay them three times the value of the deposit in compensation. However, even landlords who believe they've protected the deposit might not have issued the tenants with all the correct paperwork, which means they could still be forced to pay compensation if caught out. If you're concerned, sign up to UChoose and add our tenant sign-up service, UPayOnSuccess or buy our Tenant Sign-Up Service as a single product, and we'll protect the deposit for you.

5. Buy old furniture
There are no laws that state all furniture in rental properties must be new, but old furniture might not comply with the latest fire safety regulations. You must check that items such as sofas and mattresses have labels attached to show they are fire resistant and if they don't, check with the manufacturer to make sure they comply with the regulations. You must get rid of any furniture and soft furnishings that don't comply. However, antique furniture, made pre-1950, is usually fine as it doesn't contain any of the toxic substances. You can find a lot more information on your responsibilities as a Landlord on the Gov.uk website.