How do you Choose the Right Buy To Let Investment?
We had well over a hundred responses to this question so thank you to everyone who got involved. For now, here are 10 Landlords' approaches to choosing your next BTL property that may help you in the future.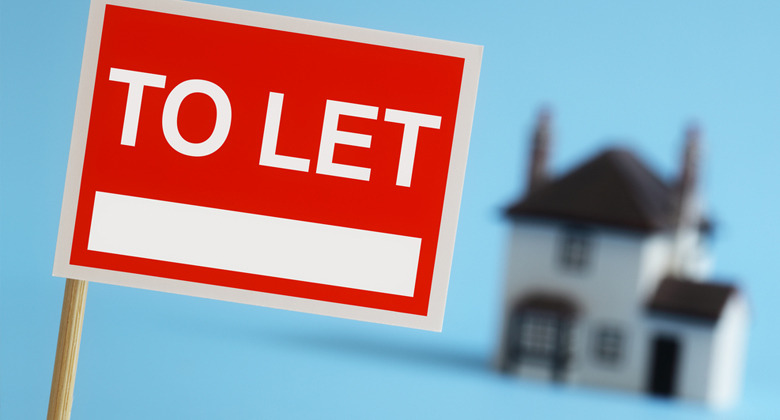 1. Rate Every Buy To Let Opportunity Using a Points System
(Kumar Perera)
I give points on a scale of 10 on the following:
Supply of rented property against the demand for rented property as well as the property price itself. (Max 3 points)
Return on the investment. If there is a 5% yield, I consider it good. (Max 3 points)
Capital appreciation. Observe the property price Vs time graph in that area. (Max 4 points)
A score of 5 is worth considering. A score of 7 go for it.
2. Buy Close to Where You Live
(Marilyn Randall)I always buy close to where I live. It's much easier then to conduct viewings and manage the property yourselves. The tenants know that you are only a few minutes away in the case of an emergency. You can pass on useful information about the area including roads, trains, buses, schools, doctor, dentist, supermarkets etc. You probably already have local contacts with plumbers, electricians, decorators in your group of friends.
3. Choose a Property You'd Like to Live In
(Simon Hobson)First property - it was a flat I fancied for myself at some point in the future (the only one in the development with a garage). Only about 10 years old at the time - so few maintenance worries. Close to home (5 minute walk) so easy to service and keep an eye on it. Rental was only supposed to be "until I want it myself" - but a change in circumstance means I probably won't need it. Second property - the house next door to the flat, the only house in the development with a garage (see a pattern there?). Still under 20 years old, so few maintenance worries. Of the 9 properties total in the development, I have the only two garages. I find it a big selling point as without the garage, each property is very lacking in storage. Also, apart from parking a car, it takes the laundry (and for the flat, boiler) out of the kitchen which makes more space inside. In both cases, key factors were "would I like to live there" and "will it pay the mortgage". And of course, will anyone else (specifically the type of tenants I want) want to live there.
4. Five Golden Rules
(Terry)
Five Top Tips of Where and How to Choose a Buy To Let Investment:
The Location is a MUST- It's best to buy locally to you, or within a short drive.
Amenities - The availability and accessibility to local amenities and facilities such as local transport links, employment opportunities, local businesses, retail parks, supermarkets, schools and colleges, will ensure your investment has strong tenant demand & the highest capital growth potential.
Even if the numbers work out, always test the water BEFORE buying, just put an advert in the local paper for a property which you propose to buy. See what interest you get if no calls happen, then this will give you a feel for the area?
Tenants - Be careful even when looking at "New" builds because you can buy the best properties in the world with the biggest discounts, but have them empty long enough and you'll be giving the keys back.
Keep a track record of your research by using a speadsheet or diary to really monitor your findings then you'll have a better understanding of tenant demand, actual sale price, who the local surveyors are, best and worst Estate and Letting Agents, refurb teams, solicitors, competitors to keep close, actual achievable rentals, best streets with highest uplift potential, and so on.
5. Find Out Where There is a Shortage of Student Accomodation
(Joanna Woods)Find out where there is a shortage of student accommodation from the wanted ads from tenants in property websites.These often give a lot of detail about how difficult it is to find somewhere by start of term or you can work this out by how far they are prepared to commute, if they are prepared to pay higher than average rent, prepared to share etc.If you can offer good accommodation reasonably near their Uni, at a fair price, you will have good loyal tenants, usually with guarantors. And if there's a shortage of student houses in those areas, chances are the area itself is in high demand from investors/young professionals (ex-students) so prospects of capital value increase look good too.
6. Think About the Resale of the Property
(Paul Swannell)Thinking of the eventual resale of the property, don't buy anything that has a major drawback that will automatically limit your future market. Houses are cheaper to buy with downstairs bathrooms, or terraces with access to the bathroom only through a bedroom - and there's a reason for this; at least half of the potential market will not consider even looking at such properties (and many tenants will be put off too).
7. Repossessions can Bring Capital Gain, Reducing the Risk
(Simon Paget)I focus on repossessions for single let BTL properties as I find this the best way to make them profitable without tying up all my capital as you make your profit in the purchase price.
8. Look at the Total Yield and Understand Financing Will Vary with the Type of Property
(James Jenkins)Look at total yield (especially for leasehold properties) that incorporates all service and maintenance charges. These can vary wildly from property to property and will eat into your margin. Though reasonable charges for a well maintained flat may be worth paying if there are fewer / shorter void periods. Look hard at finance. BTL Mortgage products and therefore interest rates can vary depending on the type of property e.g. a flat above a licenced premises may have a higher arrangement fee and interest rate than one in a regular block. New builds sometimes require a larger deposit and high rise properties can also be limited. Some mortgage companies do not like leases less than 60 years. Maintaining a good credit rating is also important for you to get the best deals. Get a good broker. I would choose a property close to where I live, this makes me less reliant on high street estate agents to manage the property. It also make doing viewings easy if you choose to do them yourself. For capital appreciation, areas with good investment and transport links are more favourable.
9. Avoid New Builds
(Michael Lewis)I tend to try and avoid new build purpose built blocks for two reasons. Firstly, I have seen some which end up as 80-90% BTL investments, which means a large number of nearly identical rental flats going onto the rental market at the same time with very little to differentiate themselves other than price. And secondly, new builds can sometimes be overpriced, especially in contrast to pre-owned homes which have had more chance to settle to a fair value on the wider market.
10. Buy For Your Target Market
(Tony)I look for a property that will suit my target market of professional couples. It needs to be close to the town centre with good transport links. I avoid large scale developments and only buy in small developments where I can differentiate the property and achieve better occupancy rates and/or higher rent. I then purchase property that needs refreshing rather than renovating so I can add a bit of value without a long lead time.
Congratulations to all of our winners who will each receive a £10 Amazon e-voucher.
Do Your Research!
It's an obvious thing to say do your research, but make sure your research is coming from the perspective of an investor and not a home buyer. That means thinking about every aspect of your investment including your market, your target tenants, your amibitons for the investment and your financing.