What Happens When I use Upad for the First Time?
Once a landlord has used Upad there's no going back to the old ways of finding tenants. I know, we would say that. But our landlords do say it as well! Have a look through our Trustpilot reviews and you'll see plenty of evidence...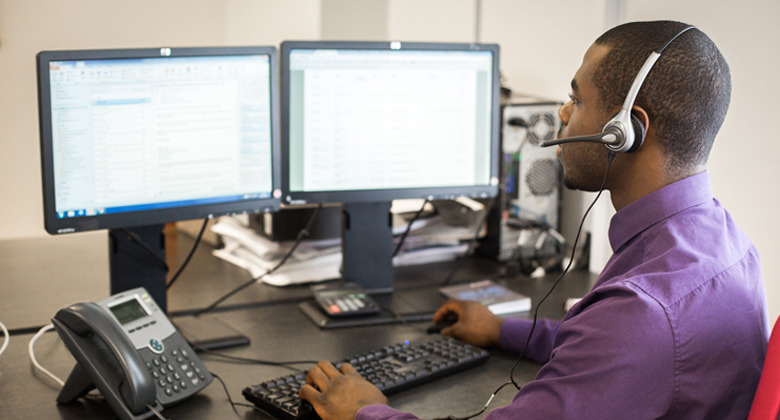 However, like doing anything for the first time, it can be a little daunting. So, what can you expect to happen? Here's a step by step guide to the process:
1. A Quick Chat on the Phone

Firstly, when you register with us we'll give you a call to find out how we can help and answer any questions. If you've already registered, our ARLA Propertymark-qualified Account Managers are here 7 days a week on 0333 240 1220. All the team do is help landlords through the process so they can help with any question you may have.

2. Write Your Property Ad

Writing your property ad is the first step. Many find this an empowering part of the process; finally you can put down exactly what makes your property such a great place to live... Writing your ad needs a little thought but there are some golden rules to follow. You can read about these at this post or just call us for some advice. How to write your property ad.

3. Upload your Photos

Next, it's time to upload your photos of the property, making sure the lead photo (the one that appears in the search results on Rightmove et al) is of one of the main 'living' rooms i.e. the kitchen or the lounge. If you order professional photos from us these will be added later.

4. We Check Your Ad

Once you submit your property ad we check it over; making sure the photos are in the best order, the pricing is realistic and the words are doing the property justice. If we think the ad could be improved we'll give you a call to talk it through with you. With so many tenants using property alerts it's important that the ad is right first time so we want it to be perfect.

5. We Place Your Ad Across the Internet

Once the Landlord Team have approved your ad, it will be sent to Rightmove, Zoopla, PrimeLocation and hundreds of local property sites. 92% of tenants only use these sites to find property. We'll send you an email with a link to your ad as soon as it's live on the main sites.

6. Tenants Enquire About Your Property

Once your ad is live you can expect to start to receiving tenant enquiries. These will come through as an email and a text message. You can also track all of your enquiries on your personal account management page on the Upad site.Click here for a useful article about what to do when that first enquiry comes through.

7. Show Your Prospective Tenants Around

Before a tenant comes for a viewing you can download and print out a PDF brochure of the property from your account page to give them when they arrive. This brochure contains all of the information and details from your listing. It makes a great first impression and helps answer any obvious questions. Click here for a great article on how to conduct great viewings.

8. Get Your New Tenants Thoroughly Checked Out

Once you've chosen a tenant (and taken a holding deposit from them) you can instruct Upad to comprehensively reference them by clicking the button next to their name on your account. We will then contact the tenant and start the process. Once we have completed the credit and affordability checks, plus the previous landlord and employer references we will send you the reference report and our recommendation (either a pass or a fail). The final decision is always down to you of course.