Letting Agents: Do Landlords Get What They Pay For?
Here at Upad, we recently published a piece of research that looked at why private landlords who use an online letting agent are in a better position to weather the financial challenges provided by the current buy-to-let climate, compared to those landlords that use traditional letting agents on the high street.
Our conclusion was pretty decisive.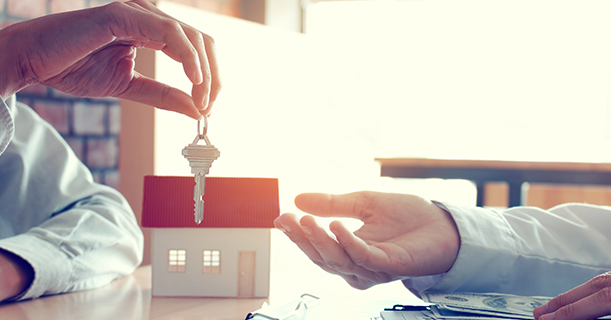 Private landlords using traditional letting agents are spending more money than their counterparts who choose to use online letting agents. This means their rental yields and their profit from their buy-to-let business is lower. It's little wonder then, that 22% of all landlords are looking to sell off their property portfolio versus 13% of Upad landlords who are planning to do the same.
Now that the buy-to-let industry has reached the stage where using a traditional letting agent instead of an online letting agent can be the difference between having to sell off your portfolio and continuing to thrive as a buy-to-let landlord, we think it's time to look at whether landlords using traditional letting agents are really getting what they pay for.
Why are Letting Agents so Expensive?
It's all about the profit.
It isn't quite that simple, however. It is all about the profit, but because of the huge costs traditional letting agents have, they simply have to charge more to ensure they've made some money at the end of the year. Having smart glass fronted offices, an expensive computer system for every employee, leather furniture for landlords and tenants, and those branded cars isn't cheap.
Letting agents needing to make a profit is fair enough, they're businesses after all.
Yet, at the same time, if you're a landlord using one of them, you have your own business to look after, and you probably aren't too interested in keeping your letting agent in the comfort and style to which they have become accustomed. Instead, you want a world class service for the large chunk of your profit that you're giving up every month. Do you get the service you pay for?
What Does Your Letting Agent Do for Their Money?
Let's look at what you get from your letting agent and ask whether you're really getting what you pay for. While we don't know specifically what you spend as a landlord or what your personal experiences are with whichever letting agent you use, we can look at a number of areas where you ought to be seeing a difference based on the small fortunes you're probably paying out to them.
Your Letting Agent Has Local Knowledge
This might well be true, but in reality it isn't a unique feature or bonus you get by spending more money. Anyone can say they have local knowledge when a quick Google search of "things to do near me" or entering a postcode area generating hundreds of thousands of results.
In the space of just two minutes you could discover everything you wanted to know about an area, including where the local schools are, nearby restaurants, what shops are around, and what else there is to do in the area. In short, you're just a couple of clicks away from being able to find out everything a prospective tenant would want to know yourself.
As a landlord, the chances are you did some research before you bought the property, too, to ensure you'd be able to offer an attractive let.
Local knowledge isn't something you need to pay your letting agent for.
Your Letting Agent Has Somewhere You Can Go To See Them
We can't argue with this point. The problem is that, as a landlord, do you have the time to go and see your letting agent in person? It's nice to think that we might go and enjoy the leather sofa and expensive coffee from the machine that our monthly percentage fee pays for, but in reality most landlords will communicate by phone or email.
You don't need to pay more to a letting agent who has an office filled with expensive things.
Your Letting Agent Will Show Your Prospective Tenants Around
There's value in this if you're a landlord who doesn't have the time to show your tenants around, or if you are uncomfortable when meeting new people.
However, if you're sold a letting agent package on the basis that they're going to show your tenants around, question whether they really do a thorough job of it. Many letting agents sell this as a benefit but then ask sitting tenants to be home at a certain time so the prospective new tenants can go and have a look!
You also need to consider how you feel about your letting agent. Are you comfortable with them being your representative? In the eyes of your tenant, the letting agent and you as the landlord are one and the same.
If you feel like you need to use a letting agent to show prospective tenants around your property, think carefully about what value you get out of this for what you'll pay them.
Your Letting Agent Will Conduct Property Inspections
While your letting agent may visit your property every quarter, with some agents this brings an additional cost to the landlord.
That's right, on top of whatever your monthly percentage fee is, you might have to pay an additional fee for a quarterly property inspection, which is a standard requirement and need for landlords.
What does your letting agent actually do during an inspection? Are they looking at detail like you would, because the property is your investment? Or are they simply ticking boxes so they can say the job is done and move on? Sadly, there are far too many letting agents that simply turn up and tick boxes, leaving landlords with no real idea of the condition of their property.
It doesn't take long to conduct property inspections yourself, tenants will probably appreciate seeing the landlord more than the agent, you'll get to find out how the property is being kept quicker, and if you're having to pay extra to the letting agent for an inspection, it will save you money.
A letting agent conducting property inspections shouldn't be seen as a benefit, especially if they're charging you on top of their fee!
Your Letting Agent Charges You Nothing Upfront
Usually, you won't start paying your letting agent until a tenant has moved in. Many landlords view this as effectively being able to take advantage of a free find a tenant service. However, this will quickly turn into a significant chunk of your buy-to-let profits once the tenant has moved in and the monthly fee kicks in.
When choosing a letting agent, it pays to look long term. You might not pay anything until a tenant moves in, but think about what you'll pay over the next 12 months. Also bear in the mind that if the same tenants decide to stay on past the initial fixed term, you will almost definitely end up paying a renewal fee to your letting agent. On top of this, your tenants will most likely be forced to pay a renewal fee too. The renewal usually consists of re-printing a tenancy agreement with new fixed dates- question whether you, and your tenants, are prepared to pay such a steep fee just for continuing a tenancy.
What Are Landlords Getting for Their Money with Letting Agents?
We'll let you be the judge of the answer to the question. What landlords ought to consider, in addition to the areas we have explored here, is where their monthly management fee goes. The reality is that for many private landlords, their monthly management fee amounts to something that is being paid "just in case" something goes wrong. If there's no management to be done – and let's face it other than collecting the rent many letting agents often need to do very little – landlords aren't getting their money's worth at the end of the year.
Do Landlords Get What They Pay for with Letting Agents?
This is another one that we'll let you be the judge of, however given the impact that traditional letting agent fees can have on landlords, to the extent that over 1 in 5 private landlords are looking to sell off their property portfolio, we'd suggest that landlords most certainly aren't getting what they pay for.
If you're a private landlord and you feel that you're not getting your money's worth from a traditional letting agent, consider giving an online letting agent a try, regardless of whether you are one of the 22% of landlords looking to sell their properties.